Somebody is in trouble...
An unidentified person appears to have left the yet-to-be-released and much-anticipated Google Nexus 5 in a bar.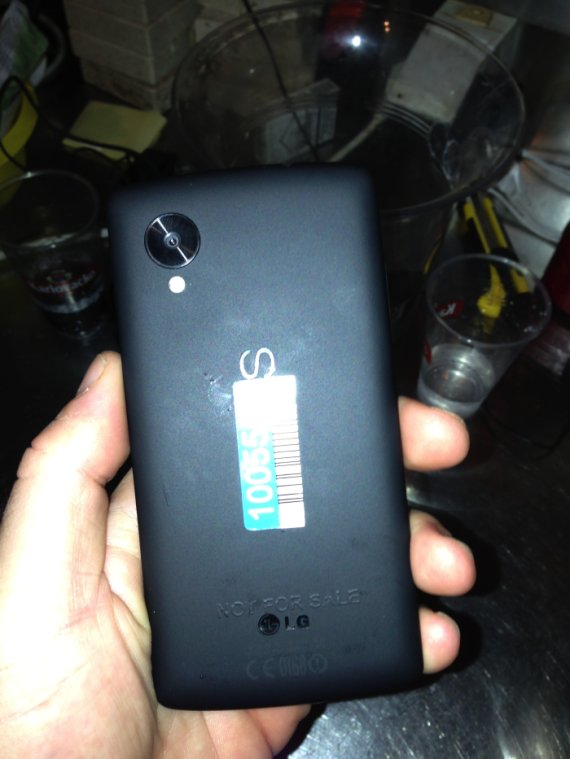 Luckily for us the chaps that found it - instead of discreetly returning it - made a video of it and posted it online.
We've already had a glimpse of the LG-made device in a promotional video for Android's KitKat software update and this looks much the same.
Aside from a very clear 'NOT FOR SALE' sign on the back, we also get a glimpse of what looks like a pretty large camera on the back.
The Nexus 4 is no longer available in the Google Play Store suggesting we won't have long to wait to get our hands on one ourselves...