By this half-way point in 'The Great British Bake Off', two things have happened. The first is that, no doubt like countless others, I've been inspired to foray into my own metaphorical marquee, by which I mean bought Mary Berry's book and cooked up some flapjacks. The second is that, by the process of elimination which is the ONLY thing this show has in common with other reality TV, it's only half-decent cooks now left in the tent.
Such corresponding factors meant I was fascinated to see what the contestants would come up with in a week dedicated to tray bakes and biscuits. The answer - a hell of a lot more than my slightly too crispy offerings.
The first challenge, a classic tray bake - two words I hadn't seen put together before the weekend, I admit - presented chances for Frances to show her imagination once again (her Janga presentation was inspired, although Mary Berry once again despaired of style over substance), for Rob to get technical, and for Glenn to throw in loads - and loads - of chocolate. Paul Hollywood called it "grotesque", I'd say gorgeous. Give that man Baker of the Week, even if it's only for licking the spoon.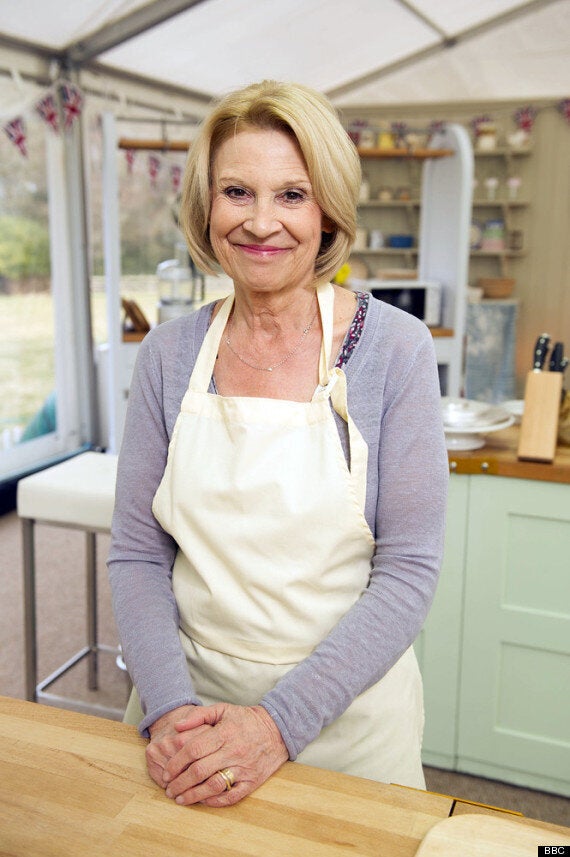 Christine is looking stronger each week, but so is Kimberley, with Ruby's shyness belying her skills
As you may be able to tell, I'm totally embedded with this series now, but I must admit to a gripe on a slow boil on the back burner. Ruby's too self-deprecating for someone this far into the competition, and Kimberley a bit too confident.
My new favourite, now Ali's back in Birmingham, is Howard who, in his own words, was feeling "a bit calmer this week", probably because he wasn't watching his custard being stolen from the fridge, or getting his hanky out for a rival's departure. It's been an eventful time so far.
And the show stopping round once again proved why this show is different, as Frances's tower threatened to topple... until host Mel stepped in, and just stood there, holding it, something beyond the call of duty that even Frances felt was wrong. "I can't leave you standing there." Sadly, despite Mel's support, the tower fell, and "four hours later, you've made a pile of biscuits," said Paul, gently but witheringly.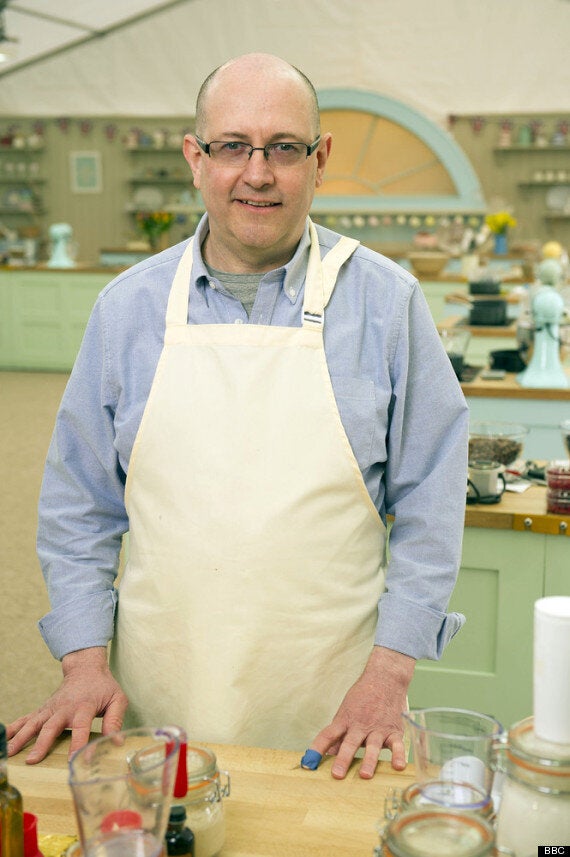 Rob's technical prowess couldn't save him
Despite Glenn's choc-fest, this week's baker's baton was passed to Christine, looking stronger and stronger after winning both the technical challenge, and taking on all comers with her show stopper, the Shortbread Bavarian Clock Tower. This elicited the highest praise yet of the series from Mary Berry... "That looks like something that you could put on a table at a tea party." NO LESS!
Meanwhile, all Rob's technical skills couldn't save him as, first, his Tuiles committed the unusual crime of bending not breaking, and then, most fatefully, his Dalek tower came crumbling down, and he was finally out of the tent. If there's any comfort to be found, it is that his Psychic Octopus cake must surely go down in legend as one of the most ambitious culinary events ever to take place under this, or any other, billowing marquee.
Who do YOU think has it to win this year's title?