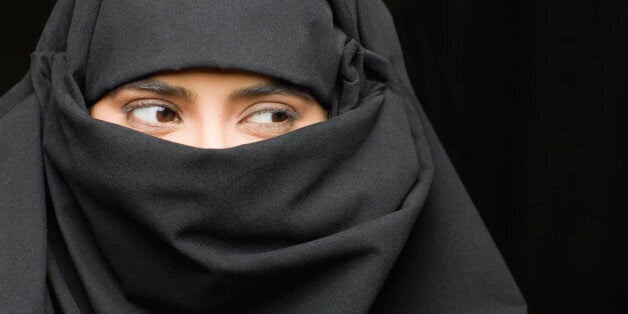 Boris Johnson has said forcing children to wear burkas to school is "completely wrong", as it emerged several schools in the UK are forcing girls as young as 11 to wear veils.
At Madani Girls School in Tower Hamlets, London, girls are required to wear a black burka even when they are outside the school. While they are within the school walls, the pupils are permitted to remove their burka and wear a salwar kameez instead.
On its website, the school states: "Madani Girls School has a strict Uniform Policy which is to be followed in order to represent the school and its values but most importantly it supports the desired dress code of a Muslim female.
"The present uniform conforms to the Islamic Code of dressing and must be adhered to at all times both within the school and dismissal at the end of the day."
The school, which has backing for its burka policy from Ofsted, was last inspected in 2010 and was deemed to have made "good progress" since the watchdog's last visit, and "now meets all regulatory requirements".
The school, which is independent, charges and aims to ensure learning is "both demanding and enjoyable".
At the Jamea Al Kauthar school in Lancaster, girls have to cover their faces when they are outside the school and wear a jilbab - which covers the body and head, leaving the face exposed - while inside.
"I don't think it can be classed as any kind of uniform. I'm totally against any kind of compulsion in this matter. If a school is forcing children to wear the veil, that in my view is completely wrong," he continued.
"That is against my principles and it's against the principles of liberty that London should stand for."
Popular in the Community