 David Cameron has been accused of behaving like a "disturbing cocktail" of John Wayne and Alan Partridge.
The bizarre charge was levelled at the Prime Minister by Glenis Willmott, Labour's leader in the European Parliament.
Willmott attacked the way "Macho" Cameron was behaving over Europe.
The MEP also attacked UK Independence Party leader Nigel Farage for being a former City trader and "one of the breed who got us into financial mess in the first place".
She told the Labour Party conference in Brighton: "More and more, Britain has become fertile territory for the eurosceptics.
"With David Cameron and his ministers under threat from Ukip reacting by making up spurious stories like the supposed attack earlier this year on our British rebate by 'scheming' Europeans, though he knew full well that our rebate had long been agreed.
"And did you see what our macho Prime Minister said in Brussels at the time?
"He said, and I quote: 'In this town you have to be ready for an ambush at any time, and that means lock and load and have one up the spout, and be ready for it'.
"David Cameron - a disturbing cocktail of John Wayne and Alan Partridge. The mind boggles, doesn't it?"
Willmott called on Labour to go on the attack ahead of next year's European elections, which Farage is trying to turn into a de facto referendum on Britain's EU membership.
She said Labour must shift public opinion away from Tory and Ukip euroscepticism and said Europe should not be defined by "little Englander" myth and prejudice.
Candidates should campaign on issues such as bankers' bonuses, tax evasion, better working rights, climate change, consumer protection and equality, Willmott said.
She went on: "We don't have to accept a version of Europe defined by myth, prejudice and little Englander euroscepticism.
"We need to go on the attack in the lead up to next year's Euro elections."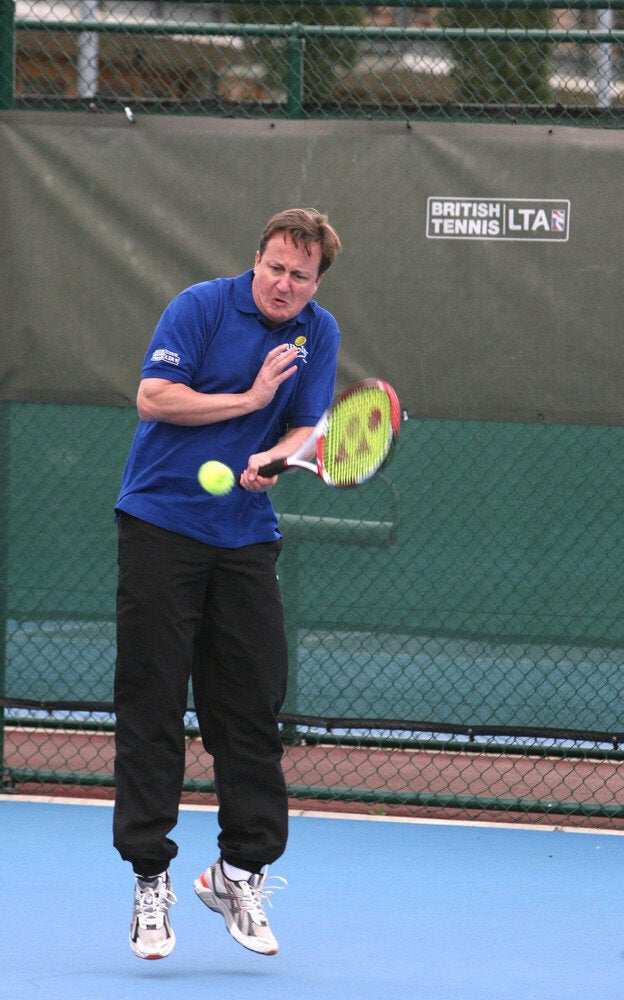 Cameron Playing Sport
Popular in the Community