'Homeland' producers have dropped a few more hints about the storyline for Series 3 in its latest trailer, revealed today.
WATCH the latest 'Homeland' trailer above...
While viewers of the hit show will notice, from the look of things, a more emotional narrative arc than we have been used to, one familiar face will definitely be missing - that of David Harewood, whose character Estes came to an untimely end in the last series.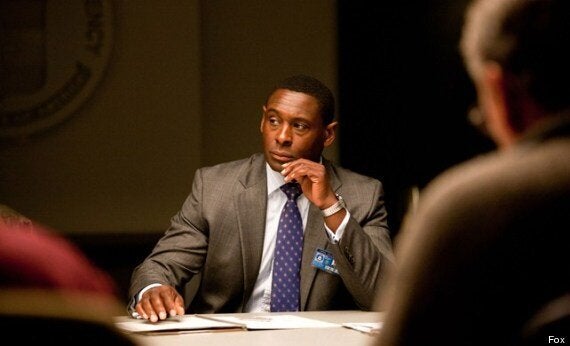 David Harewood admits his character Estes lacked a certain charm
Harewood, who will be appearing next in 'A Midsummer Night's Dream' and is also slated to take the title role in a biopic of Paul Robeson, tells HuffPostUK it will be great to do something "colourful and full of charm" after playing the tight-lipped Estes for two years.
"Estes was very closed, very tight, very anal, very minimal," he says, looking back.
"I had to have such discipline playing Estes – there was no charm, no twinkle, no smoothness, he was just a blank page of authority and that was the only way you could play it. Every now and again I would try to play it with a smile or a twinkle but it didn't work. I had to be really well behaved."
Harewood believes it's primarily the great cast that is behind the phenomenal success of the espionage thriller on both sides of the Atlantic, and which saw Claire Danes collecting her second Emmy Award last night, alongside one of the show's writers, the late Henry Bromell.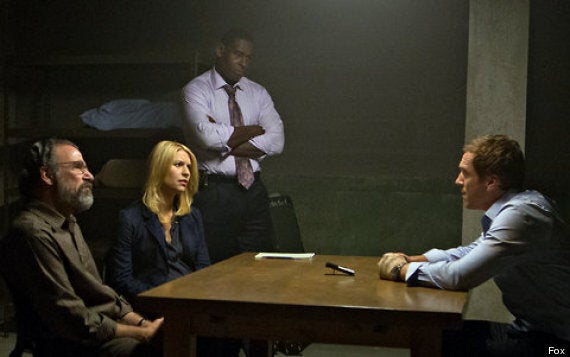 'We were very fortunate with the cast,' says David Harewood of his Emmy-winning co-stars
"I think it is quite a zeitgeist thing in terms of terrorism and subverting what people think is the truth and what people think is real," says Harewood. "Plus, it had a great story, great plots and really great actors. I think they were very fortunate to get such a great cast together."
Harewood, who previously caused ripples by saying there were fewer opportunities in the UK for black actors who were forced to look overseas to further their careers, is sounding somewhat mellower when he says now, "There's no doubt that there is more variety in America across the board. It's arguable whether it is getting better in the UK. You'd have to ask the audience I guess."
'Homeland' will return to Showtime in the US on Sunday, September 29 and will get its UK premiere soon after. Series 2 is available on DVD and Blu-Ray from today. Pictures from Series 2 below...