The couple, who worked in Uganda, Rwanda and Tanzania, are believed to have travelled to Nairobi for its superior medical facilities.
Four Britons are now confirmed to have died after armed terrorists stormed a shopping centre in Kenya, the Foreign Office said.
Langdon, born in Tasmania, had designed buildings across Africa, including a hospital which he worked on a pro-bono basis.
His work included a number of eco-lodges and smaller cultural projects, with an emphasis on "ecologically and socially sustainable tourism infrastructure in environmentally sensitive locations".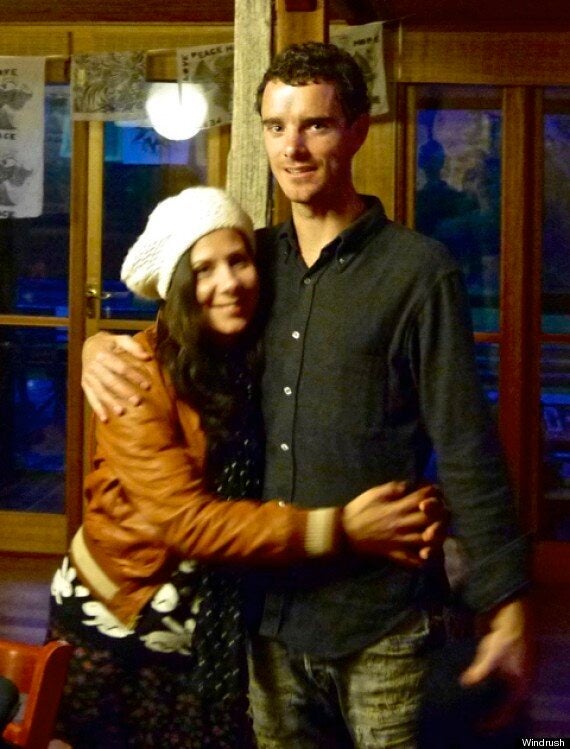 Ross Langdon and Elif Yavuz
His Dutch partner Dr Yavuz, with a PhD in public health, had worked for the Clinton Foundation's health access initiative in Tanzania.
"Elif was brilliant at her job and a joy to work with," one colleague told HuffPost UK. "She was a friend both in and out of the office, and always had a great sense of humour - recently, her baby belly had been the subject of a number of jokes.
"She will be sorely missed for her excellent work, her relaxed nature, and her beautiful spirit."
Tributes poured in from friends and colleagues on social media:
Friend Peter Adams wrote on his blog: "He was a much loved local lad. He was a colleague and friend who went out into the world as an architect doing wondrous things. Yet Ross always returned to his family and cultural roots here on the Tasman Peninsula and we all took immense pride in both his architectural abilities and his very generous, positive, and loving personality.
"There just was no dark side to Ross that I ever saw in the twenty or so years I knew him."
He said Langdon was about to start work designing a $35 million museum, centered around the earliest fossil record of humanoids walking: two adults and one child.
"Both had dedicated their lives to working for a peaceful world. Both had so much to offer," Adams said.
"Besides a personal loss for myself, this is a major global loss. This cannot be underestimated or glossed over by the political pundits who will label Ross and Elif and their unborn child as unfortunate casualties in the war on terror."
At least 69 people are known to have been killed so far - including four Britons - and 175 people have been wounded.
Related