Miley Cyrus broke down on stage during her iHeartRadio music festival performance in Las Vegas on Saturday.
The former child star's emotional rendition of her new single 'Wrecking Ball' saw her mascara begin to run as she left the stage after the song.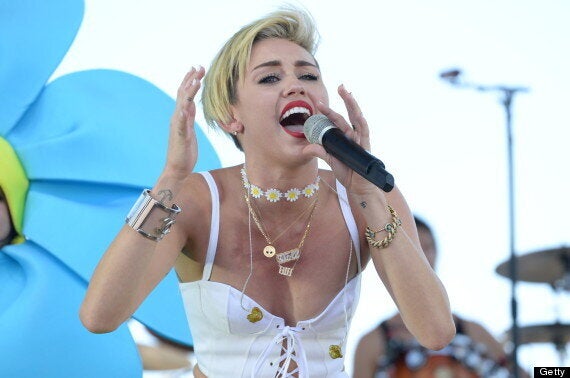 However, she thanked the audience for helping the song top the US Billboard Hot 100 chart this week.
"I couldn't have done it without all you guys," she said.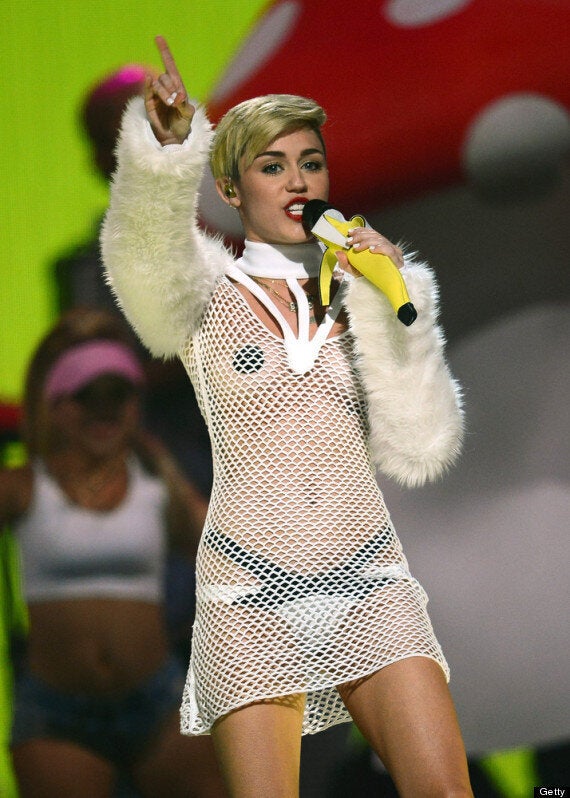 The 20-year-old - who first emerged onstage in all white, wearing a tight corset and high wasted shorts that revealed some of her backside - performed a 4-song set.
During the show Miley twerked and slapped a dwarf dancer's butt and was also seen wearing a white mesh mini dress with nipple pads and a bikini bottom.