Rolf Harris is set to appear in court on Monday charged with nine counts of indecent assault and four counts of making indecent images of a child.
The 83-year-old is accused of assaulting two alleged victims, who were aged 14 and 15 at the time, between 1980 and 1986.
Harris was questioned under caution in November last year by officers working on Operation Yewtree, the national investigation launched after abuse claims were made against Jimmy Savile.
He was then arrested in March, and charged in August. The allegations against Harris have no connection to Savile.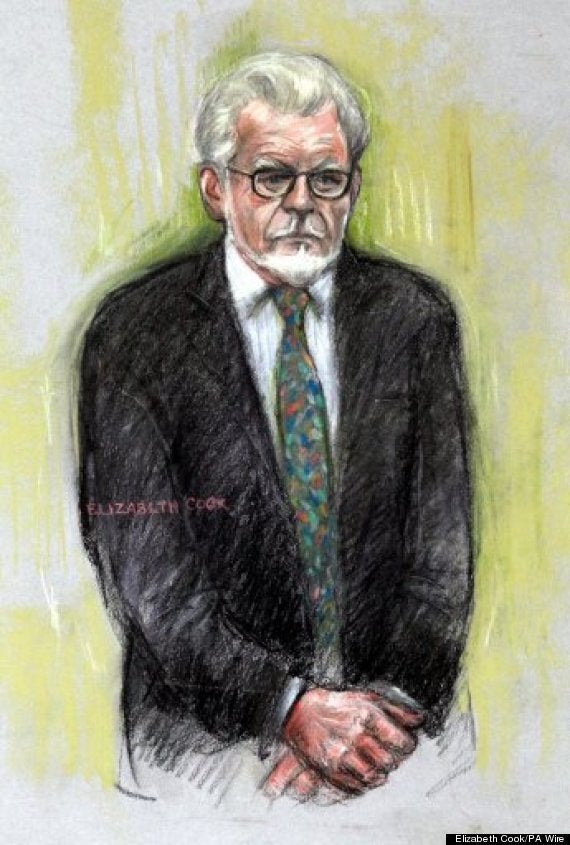 An artist's sketch of Harris in court
The Australian artist, musician and television presenter is due to appear at Westminster Magistrates' Court today.
The charges against him are:
Six counts of indecent assault relating to a girl aged between 15 and 16, from 1980 to 1981
;
Three offences of indecent assault relating to a girl aged 14, in 1986;
Four offences of making indecent images of a child between March and July 2012.
Harris, who painted a portrait of the Queen in 2005 and performed at her Diamond Jubilee concert last year, has been in the public eye for decades.
He had his first musical hit Tie Me Kangaroo Down, Sport in 1960, and continued to enjoy success in the industry as well as forging a television career.
Harris, who has lived in Bray, Berkshire, for more than 50 years, has also received a number of honours and was made Officer of the Order of Australia in the Queen's Birthday Honours last year.