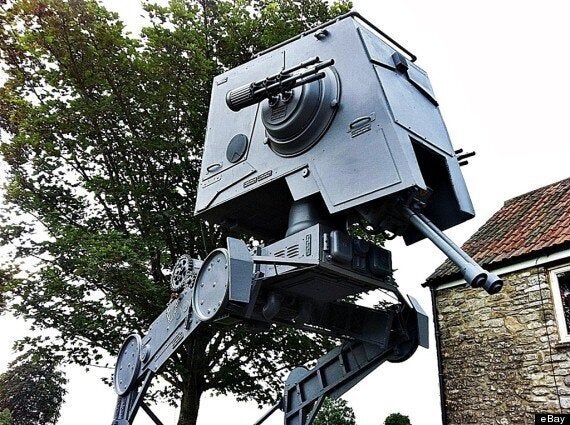 Well, not quite life-sized but at 16ft it's pretty hefty.
Its listing on eBay reads:
This is a once in a lifetime opportunity! Never has one of these come up for sale EVER!! This is a completely one off, stunning hand made static display replica, built very sturdily from Metal and Wood. It has been fully weather proofed and can live outside! It even comes fitted to it's own trailer, which it easily removes from, as it is fitted to a metal frame stand so it doesn't have to be displayed on the trailer.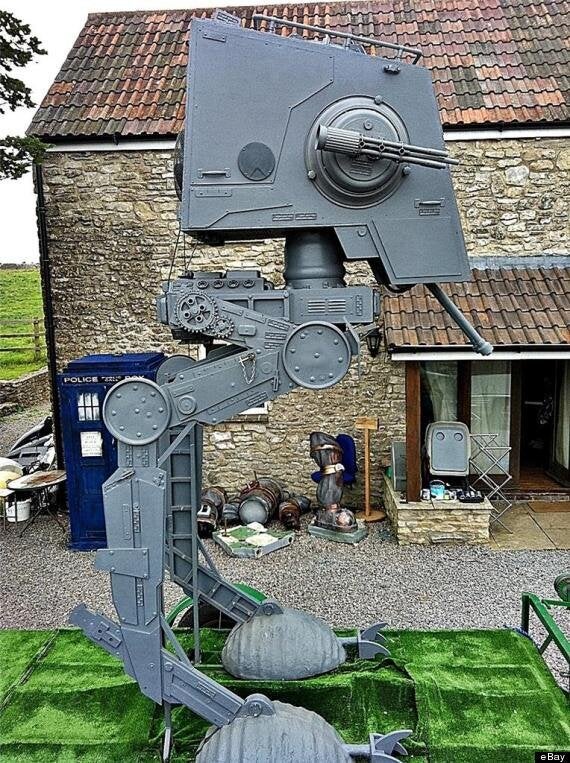 It's being sold by 'Hollywood's Finest, a business specialising in movie props as you can see from the background of these pics.
Even more amazingly, these chaps also play gigs dressed as Storm Troopers...
Popular in the Community