Miley Cyrus has twerked alone, twerked with Robin Thicke and now she's twerked with a monkey on her back.
The 'We Can't Stop' singer posted snaps from her recent trip to Las Vegas on Twitter, which see her with a new array of furry friends.
Following her performance at the iHeartRadio music festival, where she broke down in tears during a rendition of her break-up ballad 'Wrecking Ball', Miley posted a snap of a well-dressed primate on her backside...
Just to post more pixxxx like this. #vegas@vij_photo#twerkinwithadayummonkeyonmyback 🙈🙉🙊 pic.twitter.com/r1ytMiN8nV

— Miley Ray Cyrus (@MileyCyrus) September 24, 2013
And followed it up with this snap of her riding a big red furry animal...
&&&& this 🎉❤️🎈 pic.twitter.com/BWWYa5vxu5

— Miley Ray Cyrus (@MileyCyrus) September 24, 2013
Meanwhile, Miley has appeared topless on the cover of Rolling Stone magazine.
In an interview for the mag she opens up about the criticism she received after her controversial MTV VMAs performance, explaining that she isn't bothered by people who called her performance a disaster.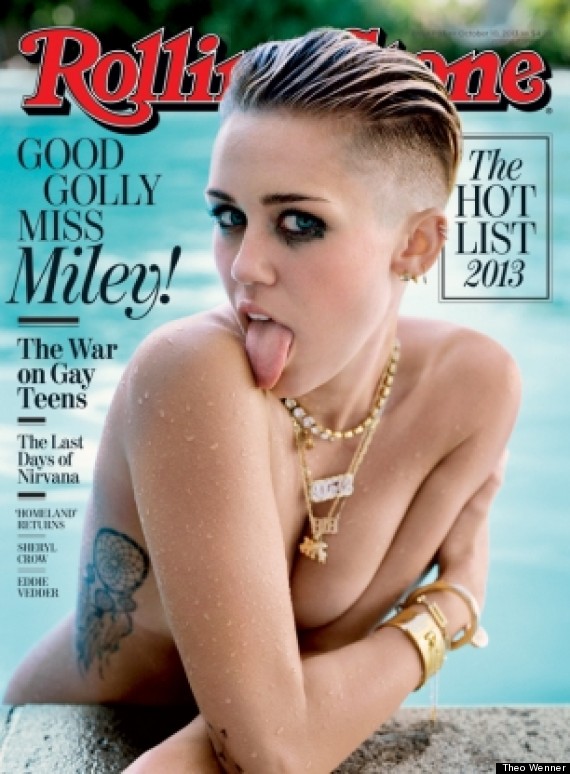 "I wasn't trying to be sexy," she says. "If I was trying to be sexy, I could have been sexy. I can dance a lot better than I was dancing."
She even says she knows it's ridiculous for her to twerk: "People are like, 'Miley thinks she's a black girl, but she's got the flattest ass ever.'"
Adding: "I'm like, I'm 108 pounds! I know! Now people expect me to come out and twerk with my tongue out all the time. I'll probably never do that shit again."
LIKE US ON FACEBOOK | FOLLOW US ON TWITTER