With its tartan carpet, floral seat covers, clutter of family photos and plug-in electric heater, it could be any typical front room as furnished by nans across the country.
But this is not just any nan's front room - this is the private Balmoral sitting room of the Queen - grandmother to Princes' William and Harry.
The surprisingly intimate snap was taken as the Her Maj enjoyed a visit from New Zealand Prime Minister John Key at her private Scottish Highlands retreat.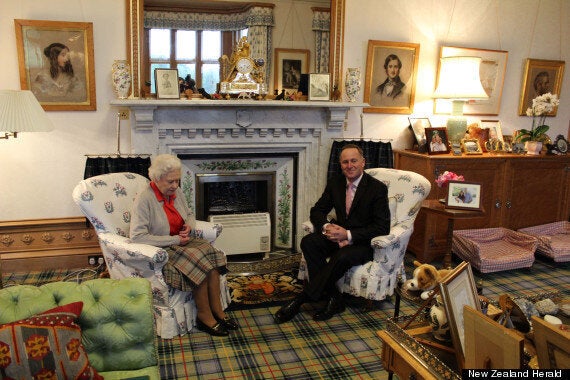 The Queen entertains New Zealand Prime Minister John Key at Balmoral
"Tables were stacked with photos of her family, including one at Mr Key's elbow of the latest addition, Prince George, with his parents, William and Kate, the Duke and Duchess of Cambridge." Prince George's first official family portrait is among the snaps which litter the room
The Queen's well-documented love of dogs is also in evidence - with red gingham beds for her Corgis by a bureau, water bowls and even toy hounds in evidence.
It's not the first time we've had a glimpse of the Queen's cosy front room.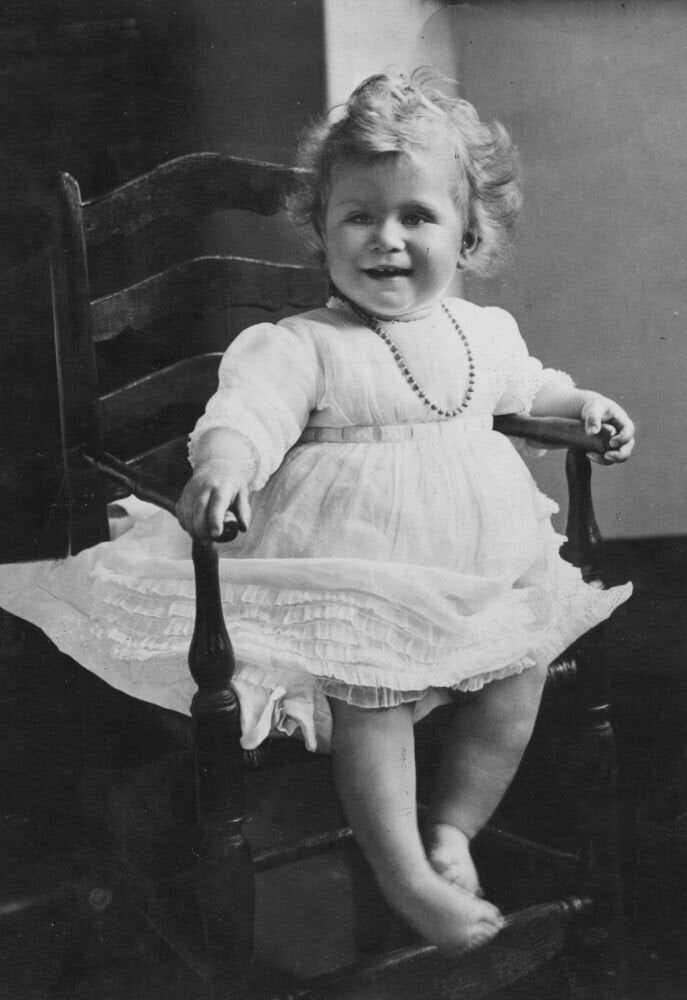 Queen Elizabeth II's Style Evolution