Arsenal prohibited the BBC from using their crest on club shirts after supporters were depicted as idiotic criminals in the drama By Any Means.
The first episode's opening sequence shows undercover detectives deceiving a Gunners supporter by offering him a tour of the Emirates Stadium.
The bail-skipping fan arrives at a fake Arsenal office but is instead arrested and told: "You are under arrest for being an Arsenal fan… anything you do say will be ignored.'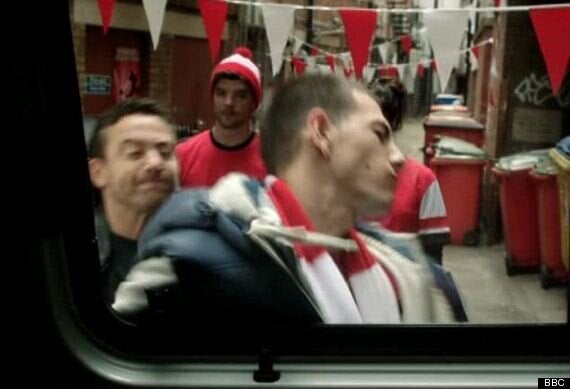 Being an Arsenal fan is a criminal offence, by any means
The halfwit replies: "We're not going to Emirates, izit?"
Production company Red Planet said "generic tops" were used after Arsenal refused them permission to show the club badge.
The Arsenal crest was, however, displayed in Steven Soderbergh's critically-panned Ocean's Twelve in 2005.