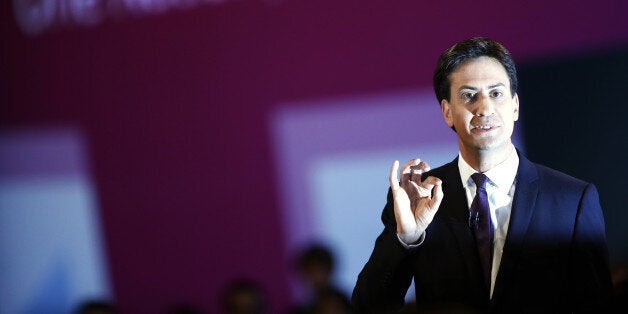 Some critics have leapt on the energy crisis experienced by California more than a decade ago, which saw a crippled energy supply push wholesale prices up 800% between April and December 2000, which led to rolling blackouts. The resulting crisis was estimated to have costed California up to $45 billion.
LibDem energy secretary Ed Davey directly linked Labour's plan for price freezes to California's blackouts, declaring in a statement: "When they tried to fix prices in California it resulted in an electricity crisis and widespread blackouts."
However, questioned on Wednesday on the Today programme, Labour leader Ed Miliband dismissed California's example as "extraordinary", arguing it suffered because of a "completely deregulated market".
Why the sudden obsession with California?
In the early 1990s, California's electricity rates were on average 50% higher than the rest of the US, leading state legislators to pass a bill to open the industry up to competition.
protected by a temporary rate freeze."
But late in 2000, the electricity market started to "malfunction severely". The report reads: "In June, average prices suddenly rose precipitously, breaking the $100 per MWh mark.
"They remained at extraordinarily high rates through the spring of 2001 before they moderated rapidly and unexpectedly in June 2001."
The report singled out five factors behind the crisis, including "faulty market design", "a shortage of generating capacity" and "inaction" by regulators to stop market abuse. Price capping was not among them. Senator Ernest Hollings, in a 2002 panel investigating market manipulation, points to a chart showing California's electricity cost and demand
Energy industry experts stress that the factors like market manipulation played a greater role as companies engaged in "megawatt laundering", charging more for electricity seemingly produced outside of California. Such activity went on entirely in in compliance with state regulations after the energy market had been partially deregulated.
Neil Upton, co-head of energy & infrastructure at London law firm SJ Berwin, blames "manipulation at the generation end of the market within California and within the states interconnected to it".
Ramsay Dunning, general manager at energy supplier Cooperative Energy, told the Huffington Post UK that Davey "ignored a lot of other factors", adding it would be "juvenile scaremongering" to make such a link between price freezes and blackouts.
Coalition ministers might want to re-read the testimony of the former chair of the California Power Authority. Speaking in 2002, in the wake of the state's energy crisis, S. David Freeman laid the blame at the door of deregulation.
"There is one fundamental lesson we must learn from this experience: electricity is really different from everything else. It cannot be stored, it cannot be seen, and we cannot do without it, which makes opportunities to take advantage of a deregulated market endless. It is a public good that must be protected from private abuse. If Murphy's Law were written for a market approach to electricity, then the law would state 'any system that can be gamed, will be gamed, and at the worst possible time.' And a market approach for electricity is inherently gameable."
Official investigators from the Federal Energy Regulatory Commission (FERC) found in their 2003 report that "without underlying market dysfunction, attempts to manipulate the market woud not be successful."
The FERC report reads: "Supply-demand imbalance, flawed market design and inconsistent rules made possible significant market manipulation."
"Electricity prices in California's spot markets were affected by economic withholding and inflated price bidding, in violation of tariff anti-gaming provisions."
"Market manipulation". "Private abuse". "Megawatt laundering".
Miliband's energy price freeze has rattled ministers as they rush to find ways to rubbish it, but warning of a California-style spree of blackouts isn't backed by the available evidence - and may backfire on them.