Man's best friend may be no more, after a dog reportedly shot his owner in the leg with a shotgun during a hunting trip that turned ugly.
The unnamed man was hunting waterfowl from a boat on the Leech River in Cass County, Minneapolis, when his dog jumped in the boat, landed on the hunter's shotgun and inadvertently pulled the trigger.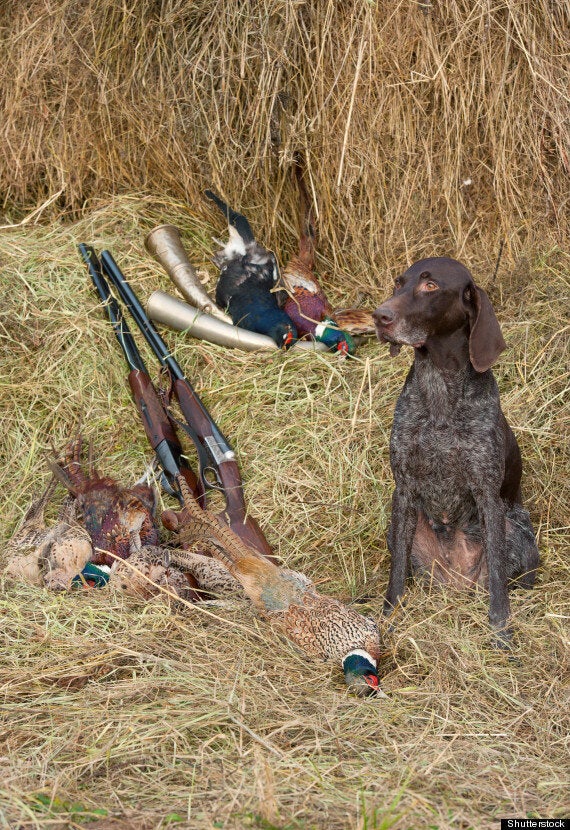 A leaping dog inadvertently shot his master (File Photo)
The incident is under investigation but no criminal charges are pending, the Sheriff's Office said.
According Highlands Today, Lanier told authorities that he didn't realize his .380 pistol was loaded, until his dog kicked the weapon, firing a round into Lanier's leg.
"Lanier said he heard boom, saw smoke and felt a burning in his leg," Sebring Police Commander Steve Carr explained.
As chance would have it, a similar dog-shoots-master situation occurred just months before.
Last year, a hunter in France had to have his right hand amputated after his dog fired his gun while apparently attempting to "cuddle" his master, the BBC reported.
"It wasn't the dog's fault," the hunter later told radio station France Bleu.
Popular in the Community