We can't recall the last time we saw Miley Cyrus wearing proper clothes such is her love for flashing the flesh and getting naked of late - and she's at it again on the cover of the latest issue of Rolling Stone magazine.
The cover shot sees a topless Miley licking her own shoulder (well it makes a change from a sledgehammer) and in the accompanying interview she admits that her twerking days are probably behind her following her controversial performance at this year's MTV VMAs.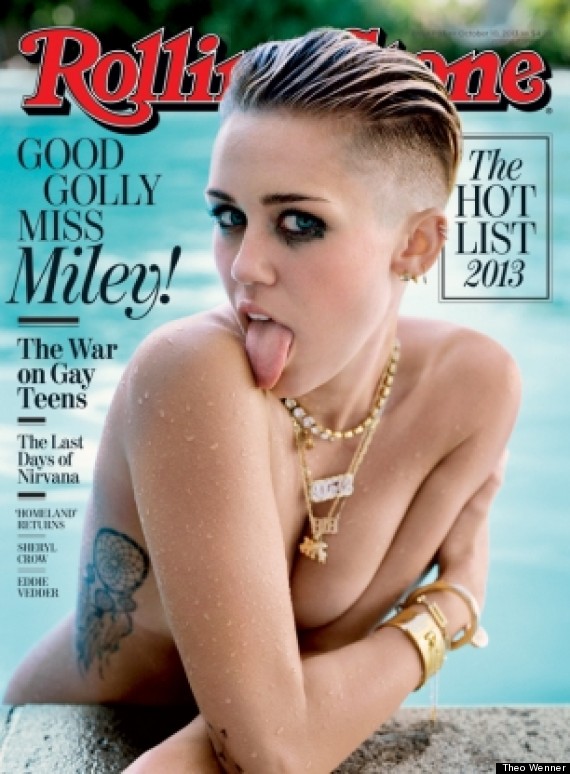 Miley gets naked on the cover of Rolling Stone
"I wasn't trying to be sexy," she says. "If I was trying to be sexy, I could have been sexy. I can dance a lot better than I was dancing.
"People are like, 'Miley thinks she's a black girl, but she's got the flattest ass ever.'"
Before adding: "I'm like, I'm 108 pounds! I know! Now people expect me to come out and twerk with my tongue out all the time. I'll probably never do that shit again."
Miley also tweeted more saucy snaps from inside the magazine:
#OCTOBER 2nd #TheMovement

5th SNL

7th- today show

8th - BANGERZ in stores & FALLON!

10th- Ellen/Rolling$tone pic.twitter.com/SJKeUTVaDN

— Miley Ray Cyrus (@MileyCyrus) September 24, 2013
LIKE US ON FACEBOOK | FOLLOW US ON TWITTER