A deadly earthquake in Pakistan has resulted in the creation of a new island of the country's coast.
The 7.7 magnitude quake struck the province of Baluchistan, on the border of Iran, and killed 200 people.
The tremors were powerful enough to create a small mountainous island, 600 metres off Pakistan's Gwadar coastline in the Arabian sea. Television cameras captured the mountain rising from the sea as crowds of people watched, dumbfounded.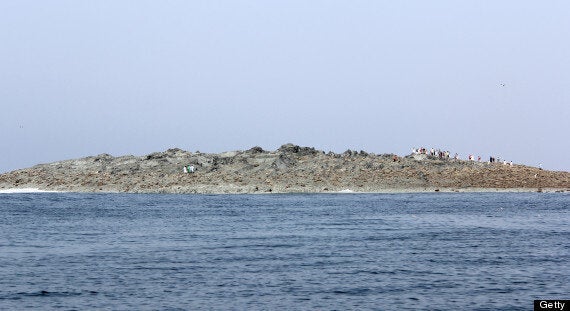 Pakistan's new island emerged after a deadly earthquake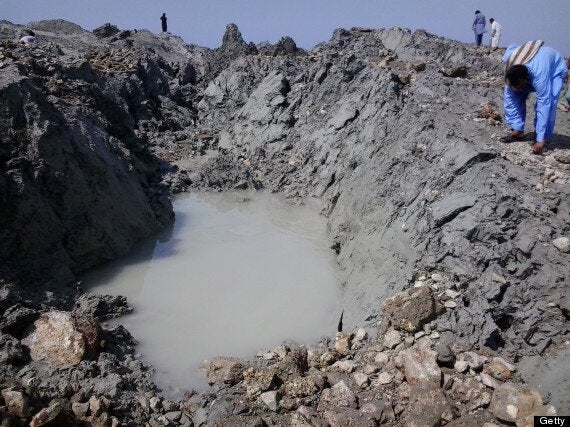 Pakistani residents gather on the island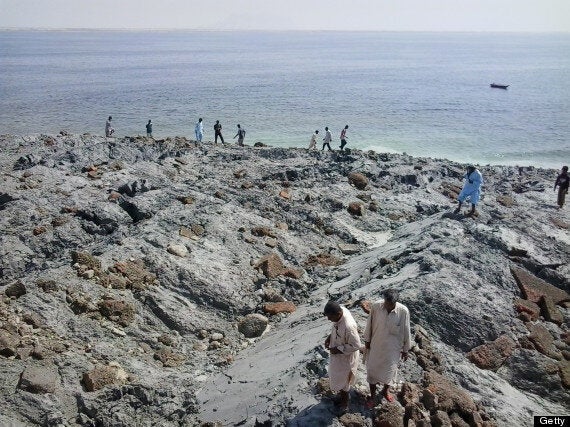 The island is about 100 foot in diameter, with a height of around 30 foot, GEO TV reported.
At least 208 people were killed in the district of Awaran and the city of Turbut in Balochistan province.
Abdul Qadoos, deputy speaker of the Baluchistan assembly, told Reuters that at least 30 per cent of houses in the impoverished Awaran district had caved in.
Rescue workers are still working to free people still trapped in their homes, with the death toll expected to increase. The army said it had deployed 200 troops to help deal with the disaster.