Liverpool managing director Ian Ayre believes Luis Suárez has "damaged the club's brand" after a string of controversies.
The 26-year-old has received 19 games worth of suspensions since his £22.8 million move from Ajax in January 2011 without getting sent off, and Ayre acknowledged Suárez has harmed Liverpool's reputation.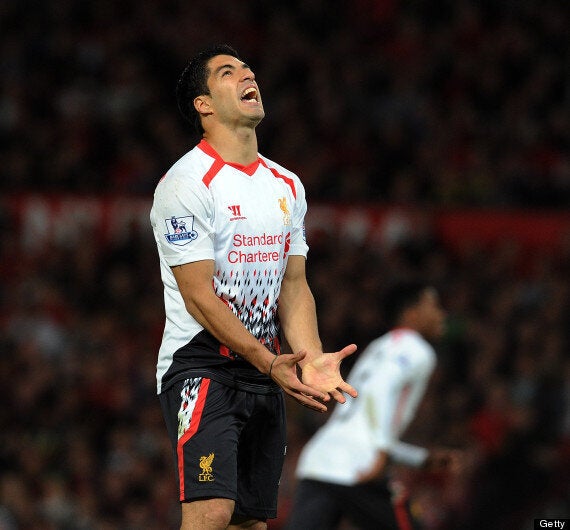 Suárez made his Liverpool return at Manchester United on Wednesday
"Of course, any types of incident of that nature are damaging to a brand, but Liverpool Football Club is way, way bigger and always will be way bigger than any one player or one individual," Ayre said at the Nolan Partners Sport Industry Breakfast Club.
"What is important at those times is to ensure that we act respectfully and professionally as a football club.
"In the past we got some of that wrong and I'd say more recently we got that right.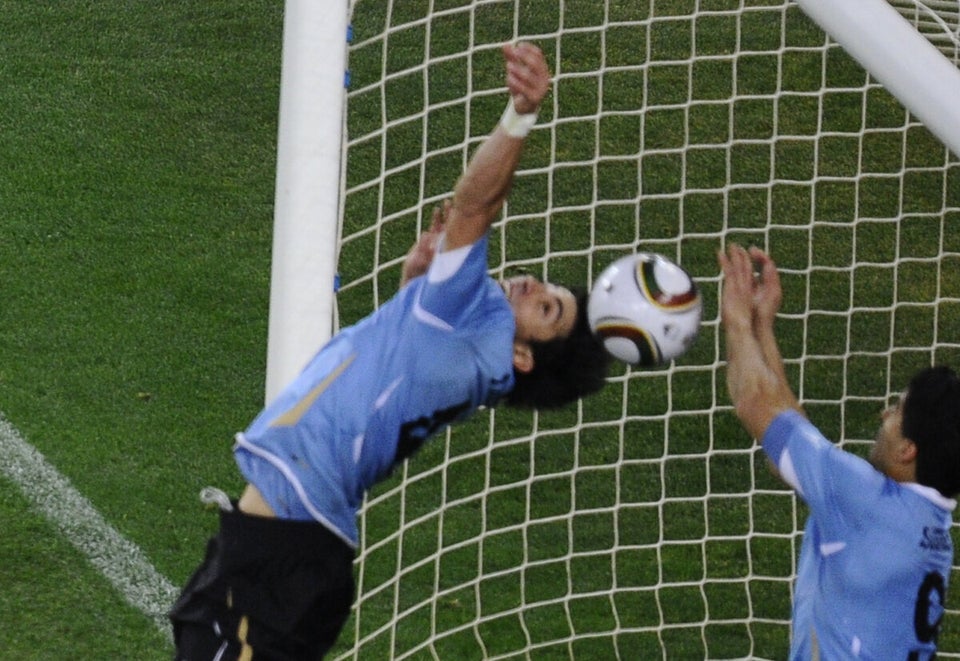 Luis Suárez Controversies
"Luis is a footballer, sort of a street fighter, a larger than life character and we have seen that across not just even the Premier League but across football and other sports.
"Nobody is condoning any bad behaviour, but it is just something you have to deal with. He is what he is, is the character he is, and we have to try and harness that."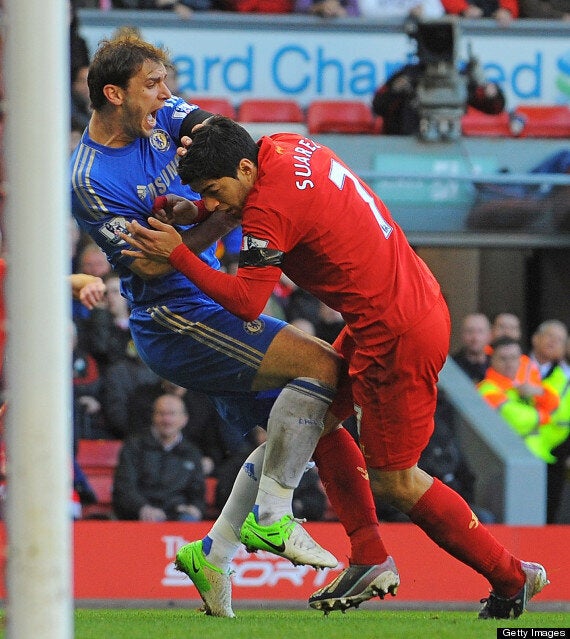 Suárez bites Ivanović in April
Liverpool's response to Suárez's eight-match ban and £40,000 fine for racially abusing Evra was widely condemned. Then manager Kenny Dalglish and squad members wore T-shirts in defence of Suárez but Ayre said the club have worked to repair Suaárez's image following the Ivanović incident.
"We have worked a lot with Luis since the last incident with Ivanović and he has responded well to that," Ayre added.
Popular in the Community