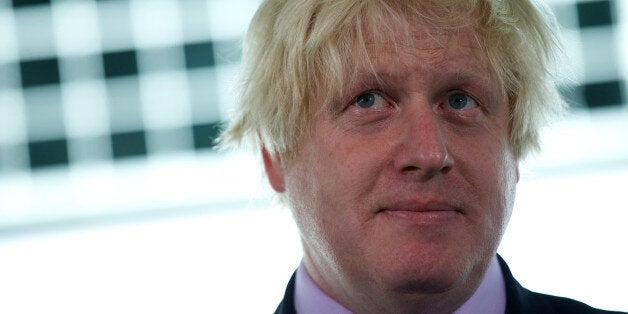 Boris Johnson has said he wishes "for the first time in years" he was back in parliament.
The London mayor, who has been linked with a return as an MP and even as Conservative leader on multiple occassions, admitted he was "missing Westminster."
Amid growing rumours that a Tory MP will be forced out to make way for him, Mr Johnson revealed he wanted to be in Parliament as he watched the recent debate on military intervention in Syria.
Mr Johnson, who was the Conservative MP for Henley from 2001-2008, told the FT Magazine: "During the whole Syria thing, for the first time in years I wished I was in Parliament.
"I watched that and I thought... I wished. I wished."
Earlier this year Mr Johnson admitted that he would like to "have a crack" at being the Prime Minister "'if the ball came loose from the back of a scrum".
But speaking ahead of the Tory conference in Manchester, in which Mr Johnson is expected to play a starring role, he said: "I'll tell you exactly where the ball is: the ball is currently at the feet of the scrum.
"I am bound into the pack and we are surging towards the line for a pushover try. That's my role: bound in, driving for the line."
Mr Johnson, often touted as a future rival to David Cameron, has pledged to serve out his second term as mayor, which concludes in 2016, but rumours of his return to Westminster were fuelled yesterday when it was confirmed that the executive of the Conservative association in the safe Tory seat of Reigate has refused to confirm the sitting MP Crispin Blunt as the candidate for the next election.
The former prisons minister, was this week told to re-apply for selection following a decision by the executive council of local Conservatives. He said that he will now go forward to a ballot of local Tory members.
Mr Blunt described suggestions that local Tories could be plotting to replace him with Mr Johnson as "garbage," the Telegraph reported.
Popular in the Community