Jacob Rees-Mogg has risked causing disquiet among Conservative ranks by once again suggesting the party should allow Ukip to win parliamentary seats in order to avoid splitting the right-wing vote.
Speaking on Channel 4, the Tory backbencher suggested striking a deal with Nigel Farage's party, for which the Ukip MEP would expect to gain some members of Parliament. Rees-Mogg added that such an arrangement was "likely" to be discussed in 2014.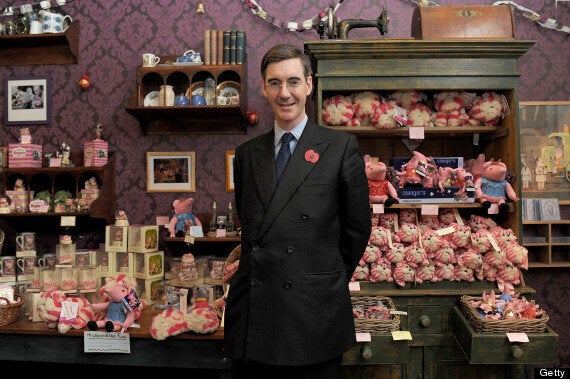 Rees-Mogg has floated the idea of letting Ukip take Tory seats in Parliament
"I'm not going to say which of my friends I think should make way for Ukip," he told the broadcaster on Friday evening. "Potentially some, some... Ukip would expect to get some Members of Parliament out of this, yes, yes, of course. My view is that it is likely that there will be some discussions about how to do a deal in a year from now."
Earlier this year, Rees-Mogg mooted the notion of a grand alliance between Ukip and the Conservative in order to retain a right-wing hold on government.
He even suggested that Nigel Farage could be Deputy prime minister in a Tory-Ukip coalition.
A YouGov poll for the Sun on Friday put the Conservatives on 33 percent support, Labour 40 percent, the Liberal Democrats 9 percent and Ukip 11 percent.