The 24 acts who have made it through to the judges houses stage of 'The X Factor' have been revealed, as the second Bootcamp episode aired.
Viewers already had watched Nicole Scherzinger pick her top six girls (consisting of Abi Alton, Tamera Foster, Melanie McCabe, Relly Clarke, Hannah Barrett and Jade Richards) on Saturday night, and it was the turn of the other judges to pick theirs in Sunday's 90 minute episode.
Sharon Osbourne, who is mentoring the Over 25s category, chose Lorna Simpson, Shelley Smith, Zoe Devlin, Sam Bailey Joseph Whelan and Andrea Magee to take through with her.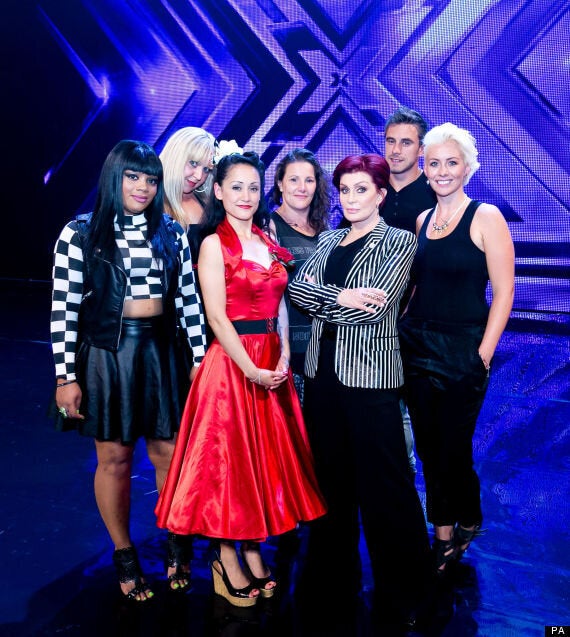 Sharon with the top six Overs
Louis Walsh picked Sam Callahan, Paul Akister, Nicholas McDonald, Ryan Mathie, Luke Friend and Giles Potter to make up his top six in the boys category.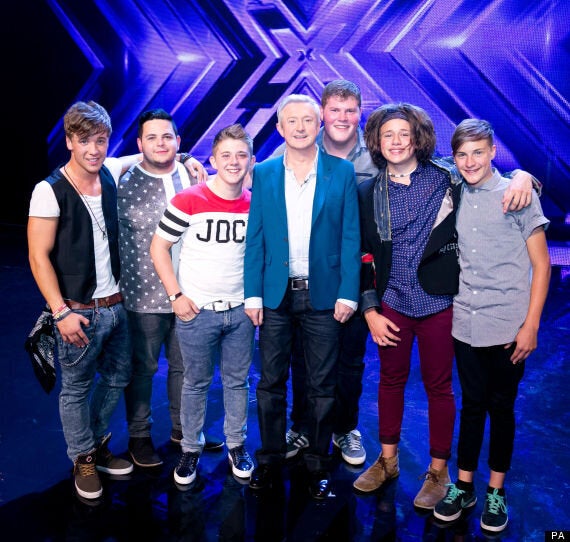 Louis with the top six boys
Meanwhile, Gary Barlow chose Brick City, Rough Copy, Kingsland Road, Xyra, Code 4 and a new unnamed girl band to join him at judges houses.
The new group were put together by the judges after they saw a spark between them in rehersals. SeSe had been part of group Dynamix, while Jeanette and Rielle had been part of the girls' category. Judges put them together because they saw a spark and after ten hours rehearsal they made it through.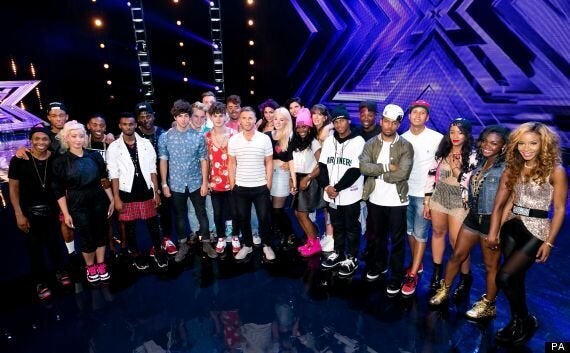 Gary with the top six groups
Trio Rough Copy were also forced to slim down to a duo after one of the band's members quit due to visa issues - a problem they encountered last year after making it through to Louis' judges houses, which saw them replaced with Union J.
The contestants were chosen through a new twist on the Bootcamp format, whereby the acts picked to go through to the next round were not safe until all contestants had sung, and could be ousted from their top six position at any moment.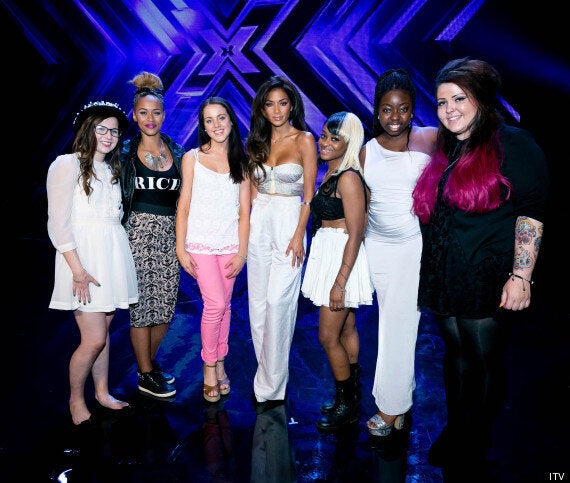 Nicole with her top six girls
Judges' houses will air next Saturday and Sunday, where the top 12 contestants making it through to the live shows will be revealed.
Nicole with the girls category will be helped by Mary J Blige, Gary (groups) is joined by Olly Murs, Sharon (over 25s) enlists Robbie Williams and Louis (boys) is joined by Nicole Appleton, Shane Filan and Sinitta.