Everton manager Roberto Martínez has expressed his relief that Chelsea cannot recall on-loan striker Romelu Lukaku, after his two-goal display in the 3-2 win against Newcastle on Monday night.
The Belgium international scored either side of Ross Barkley's maiden Goodison Park goal and despite a substitute Yohan Cabaye's cracker and a late prod from Loïc Rémy, the Toffees remain the Premier League's only unbeaten record.
Man-of-the-match Lukaku took the plaudits and Martínez admits he is pleased the terms of the striker's loan agreement ensures he cannot be recalled early by parent club Chelsea.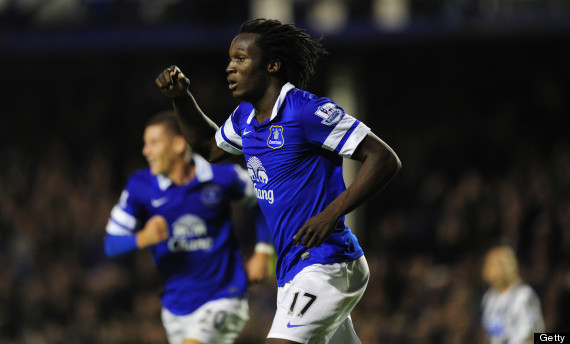 Lukaku has scored three goals in as many games for Everton
"I could be sweating now if that was the case," said the Spaniard, whose side moved above the Chelsea into fourth. "Romelu is a young man who is still developing and he needs to go out on loan like he did last season.
"The next step now is taking what he did last campaign, in terms of number of starts, to another level.
"I don't think anyone questions the quality of Romelu otherwise they would never spend the money they spent at such a young age.
"We are only glad we can have him. The chemistry with the fans was terrific."
Asked whether he thought Chelsea had made a mistake letting him join another club he added: "It will be easy to say that but you need to remember how many strikers they have.
"You need to mention Samuel Eto'o's record, Demba Ba's record and Fernando Torres' pedigree, you are talking about a squad which has phenomenal talent up front."