Shinji Kagawa has admitted he must improve if is he is to have a future at Manchester United.
The Japan international experienced an ambivalent first season after he signed from Borussia Dortmund last year and has been a peripheral figure under David Moyes.
Kagawa was substituted at half-time during Saturday's 2-1 loss to West Brom and concedes he needs to make a greater impact for the Barclays Premier League champions.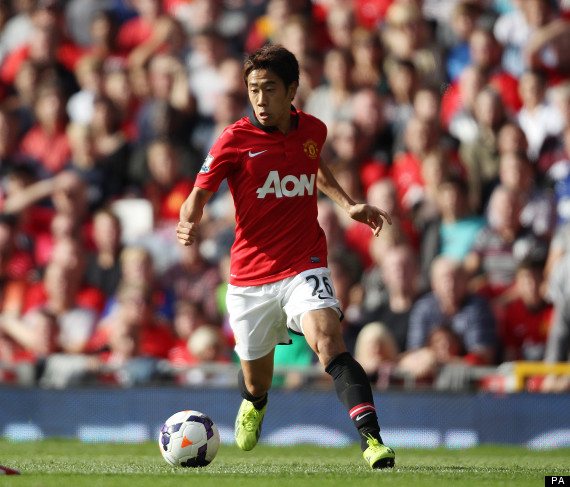 Kagawa has had an ambivalent time of it at United
He told national newspapers: "I have to take this like some kind of message (from the manager).
"I need to improve more and more, or I cannot survive at this club.
"I have to take this in a positive way and keep trying to do my best."
DAVID MOYES MUST PUT FAITH IN SHINJI KAGAWA
The West Brom clash was Kagawa's first league start of the season, although he did start in the Champions League and Capital One Cup triumphs over Bayer Leverkusen and Liverpool.
Kagawa was adamant he could have effected proceedings had he had stayed on against the Baggies.
"I thought that I would have been able to find some space to create the chances in the second half," he added. Kagawa celebrates his March hat-trick against Norwich
"In that sense I was disappointed. Sure, I wasn't involved that much. I didn't touch the ball enough but I was trying to be patient so I didn't feel that bad."
Kagawa, 24, scored six goals in his debut campaign, including a classy hat-trick against Norwich, but was sidelined for two months through injury and was often played out of position by Sir Alex Ferguson.