Not only has David Beckham stripped to his pants yet again, he's shown us what a real-life action hero he is, as he filmed a new commercial for H&M.
In pictures that look like they're straight from the set of a James Bond film, the former footballer was seen scaling scaffolding and running attached to a harness, as he shot an advert on an East London rooftop on Tuesday.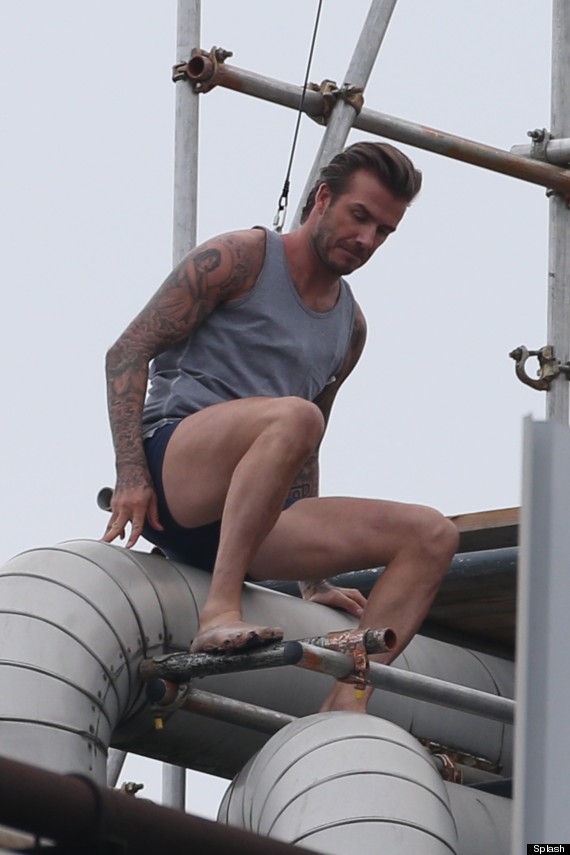 David Beckham on the set of his new H&M commercial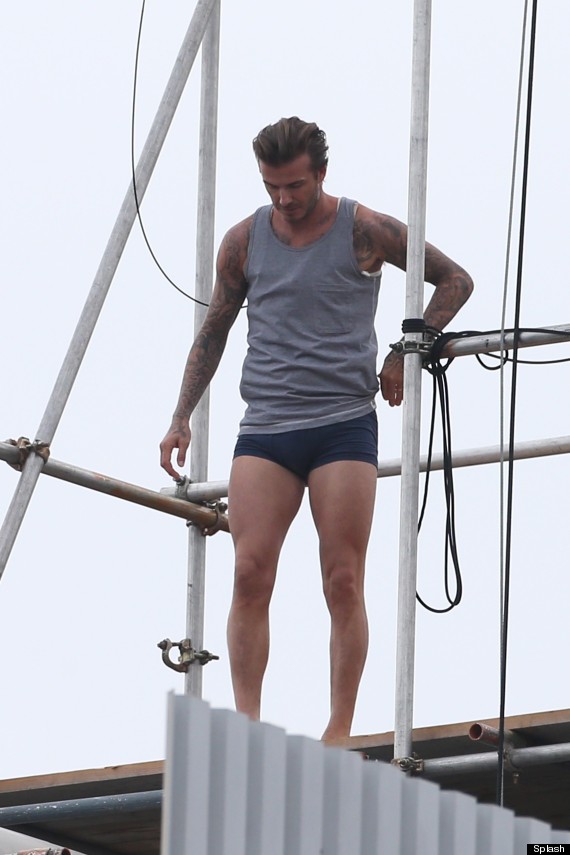 Did we already mention he's in just his underwear? *swoons*
While Becks - showing off his package in a pair of tight kecks - performed the majority of the stunts himself, a double was also spotted on set to carry out the trickier parts.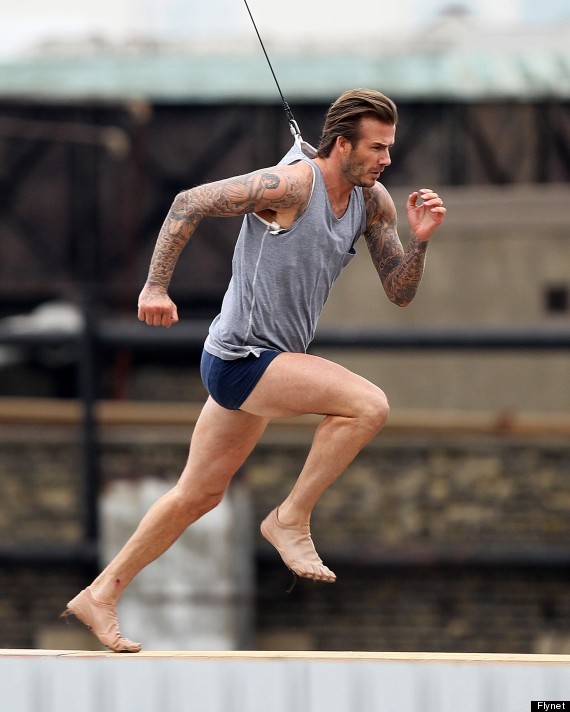 Becks performs some stunts attached to a harness
Earlier this year, Goldenballs' previous commercial for the high street store hit the headlines over the use of a body double, forcing him to insist that his best, errrm, assets were all his.
"I can say the crotch is mine and the backside is mine.
"I heard this the other day. Someone said that I had a stand-in for my bum, but, no, I can confirm that's my bum," he said.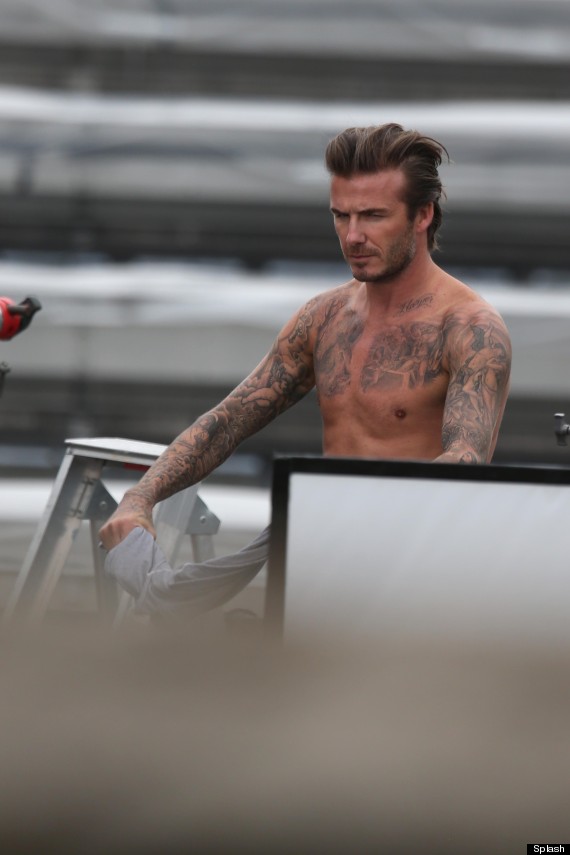 David was also seen shirtless on set
The latest campaign marks a two-year partnership between David and H&M, and the ad is set to be unveiled in February.
LIKE US ON FACEBOOK | FOLLOW US ON TWITTER