Rihanna has never made a secret of the fact she's a fan of strippers - often posting pictures from strip clubs online - but now she's hired a whole bunch of the 'exotic dancers' for her new music video.
A behind-the-scenes look at the racy promo for her latest single 'Pour It Up' sees RiRi and her dancers take turns at pole dancing.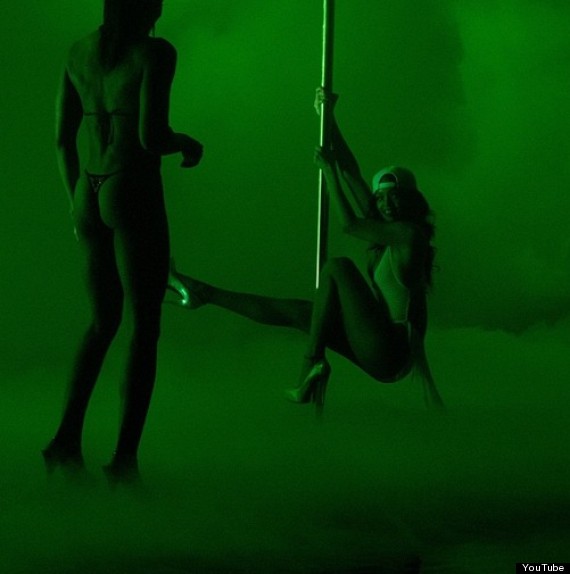 The clip also features the strippers twerking on water and lots of money being thrown around the club.
Rihanna boasts: "I bet you've never seen bitches twerk on water? My bitches twerk on water. No basic zone. No basics!"
The 'Diamonds' singer confirmed that she is co-directing the video for 'Pour It Up', which has been lifted from her 2012 album 'Unapologetic'.
WATCH the video above, is this her raciest video yet?
LIKE US ON FACEBOOK | FOLLOW US ON TWITTER