David Tennant has been cast in the US remake of 'Broadchurch'.
The actor played DI Alex Hardy in the original ITV series and it is thought he will play a similar role in the Fox adaptation, although his character will be American.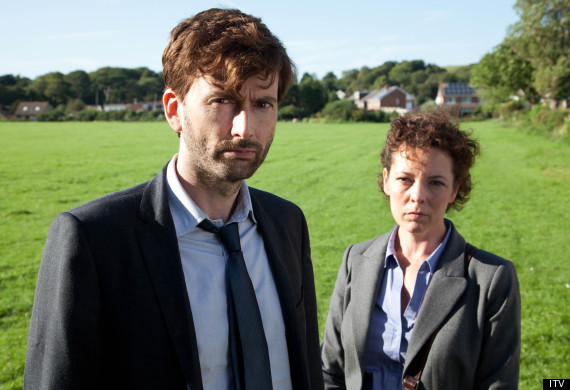 David Tennant with Olivia Colman in the original ITV series
The US remake is being produced by the show's executive producer in the UK, Chris Chibnall, and the series is set to begin filming in January, ready to air in autumn 2014 or early 2015.
Chris previously promised that the remake would not be 'the terrible version', but 'a great version'.
The original series - which also stars Olivia Colman - has already aired in the US on BBC America, where it was well received by critics.
ITV announced that a second series of the show has been commissioned, which will also begin production in 2014.
However, it has not been announced which characters will be returning, with today's news suggesting David Tennant may not be reprising his role.
LIKE US ON FACEBOOK | FOLLOW US ON TWITTER