Coleen Nolan and Kaye Adams are set to return to 'Loose Women'.
The pair will rejoin the show on a permanent basis, joining the current line up of ladies, including Denise Welch, Sherrie Hewson and Janet Street Porter.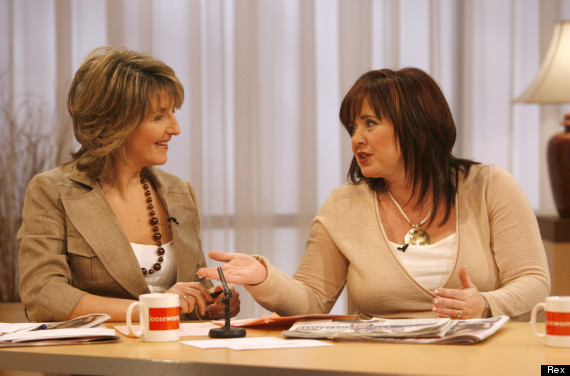 Kaye Adams and Coleen Nolan are returning to 'Loose Women'
Coleen left the show in 2011 after 10 years, but will rejoin as a panellist on Monday (7 October).
She said of her return: "After two and half years away, now feels like the right time to 'come home' to 'Loose Women'.
"I'm ready to embrace the show whole-heartedly again and return to the most special of places - the homes of our viewers.
"It's the public that have always mattered the most to me and the 'Loose Women' audience are the most loyal of all. They have been so supportive to my family during the devastating loss of our beautiful sister and I hope they'll be as pleased to have me back, as I am to be back."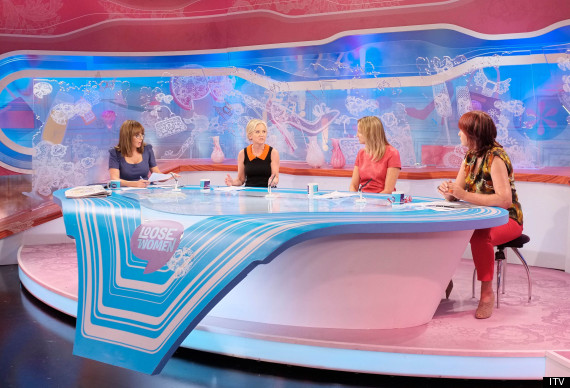 The Loose Women
Kaye was the original anchor when the show launched in 1999 before she quit the series in 2006. She will take up her original role once again, sharing it with current anchors Carol Vorderman and Andrea McLean.
"I felt privileged to have been one of the original 'Loose Women' and now feel doubly privileged to be invited back six years on," she said.
"'Loose Women' is perhaps the only show on which you can be unapologetically female...smart, sassy, sometimes stroppy, sometimes silly but always straight talking. It's the world and what matters in it through a female prism, a perspective we don't see or hear enough of, and I can't wait to play my part again."
Director of ITV Daytime, Helen Warner said: "We are thrilled to welcome Coleen and Kaye back to the Loose Women panel. They both played such a vital role in making the show a success and have been much missed by the other panelists and viewers alike. "
Long-serving panellist Carol McGiffin recently quit the show after 10 years on the panel.
LIKE US ON FACEBOOK | FOLLOW US ON TWITTER