Cara Delevingne was inundated with affection by one very touch-feely fan in Rio De Janeiro on Friday.
The British model had just been turning heads at a store opening party in the Brazilian city when she met possibly one of her biggest fans.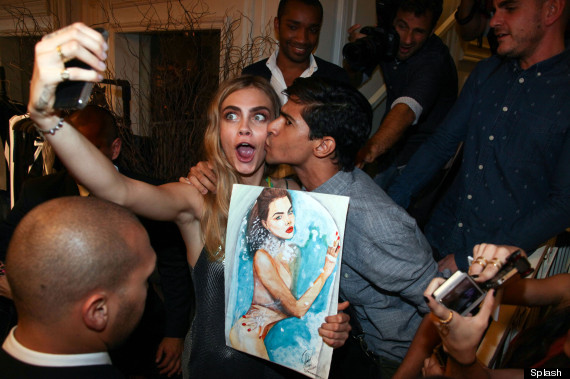 Cara Delevingne and her amorous fan
The young man was holding what looks like a portrait of Cara as he hugged, kissed, and posed with her at the BoBo store opening.
Earlier in her day Cara had been modelling for an edgy shoot in Rio's favela slums.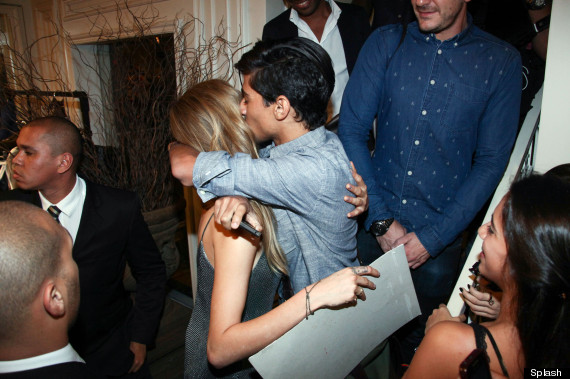 LIKE US ON FACEBOOK | FOLLOW US ON TWITTER
LIKE US ON FACEBOOK | FOLLOW US ON TWITTER