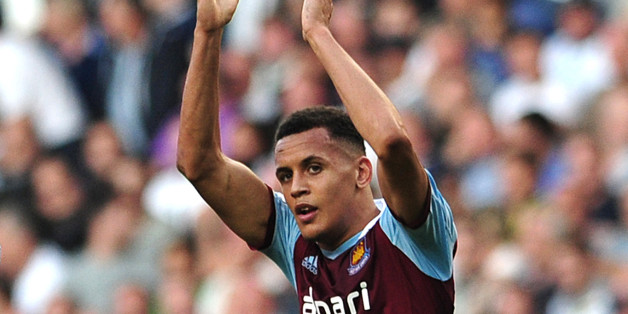 Getty
West Ham manager Sam Allardyce hailed Ravel Morrison a "genius" after he scored in the Hammers' 3-0 win at Tottenham.
Morrison, a 2011 FA Youth Cup winner, was regarded as the best youth product at Manchester United since Paul Scholes but left for West Ham in 2012 after a string of personal issues.
The 20-year-old received a 12-month referral order in 2011 after admitting two counts of witness intimidation but is now thriving for West Ham following a loan spell at Birmingham.
He is the club's top scorer and netted his fourth of the campaign at White Hart Lane on Sunday, days after earning a call-up to the England Under-21 squad.
"That's a genius goal for me. You'll struggle to see a goal better than that this season," Allardyce said of the Wythenshawe lad's solo run and finish.
"It wasn't a great difficulty for me to take someone out of the team with experience and put him in because he looked like he was ready and he certainly is that."
Allardyce insisted Morrison had focussed on becoming as good a professional footballer as he possibly could since his return from the midlands.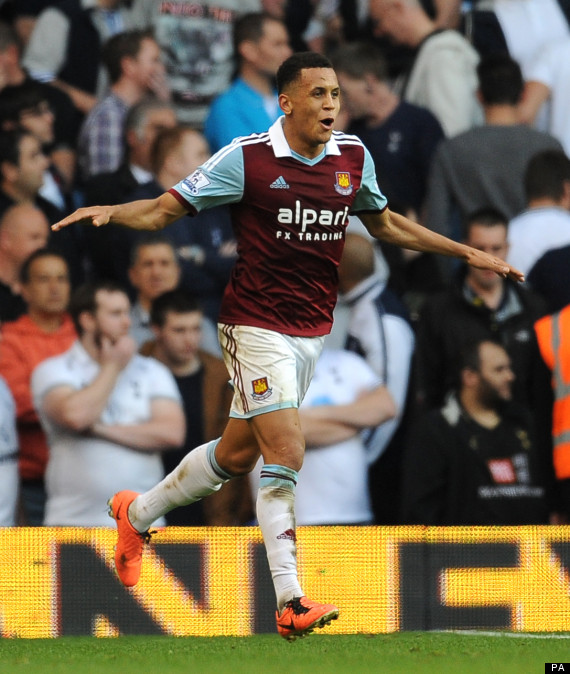 Allardyce was delighted with Morrison
"The penny's dropped," Allardyce stressed. "It's dropped in his lifestyle and his attitude towards everybody and his timekeeping and so forth.
"A 12-month spell at Birmingham gives you time to reflect on what it takes to be a player on a week-in-week-out basis. The rough and tumble of the Championship probably taught him a lot.
"Rav's learnt from that experience and taken that into pre-season, listened to what we have to say and now we're talking about players getting the ball to him in space as much as we possibly can."
"There's a lot of praise that's going to come his way, particularly after that goal."
West Ham's strikerless formation at Spurs culminated in several players taking turns to spearhead the attack, but Allardyce revealed he wanted to grant Morrison permission to dictate as best as he could.
ALLARDYCE THE ENTERTAINER AS WEST HAM WALLOP SPURS 3-0
"There was talk of whether we should take him out of the pressure pot and put him in a wide position to start with because it's a little less demanding out there," he explained. "But we ended up putting Mo Diamé out there and putting Rav in the middle. That's how much we thought he could bring to the team.
"The unfortunate thing for us is we haven't got the results his performances have deserved, because he's been very good in most of the games we've lost
And what did Sir Alex Ferguson tell him when Morrison left Manchester behind?
"I hope you can sort him out, because if you can, he'll be a genius," Allardyce recalled. "Brilliant ability, top class ability. Needs to get away from Manchester and start a new life. And it looks like it's paying off for us."