What is it with women taking their clothes off around Tiger Woods? The world number one's final round was halted at the Presidents Cup on Sunday by a patriotic streaker.
It is not the first time it has happened to Woods. A British female streaker invaded the 18th green at St Andrews during the 2000 Open Championship.
Most impressively at Muirfield Village Golf Club, the American woman evaded security.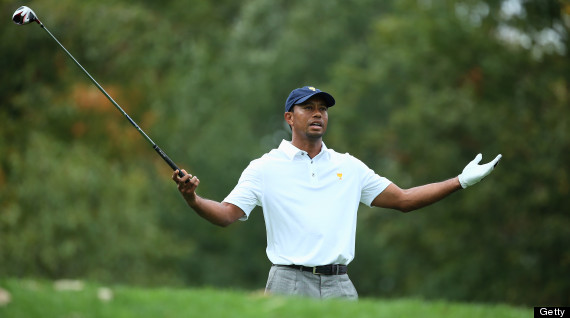 "Why do women keep on taking their clothes off around me?"
Woods won his deciding match for a third straight time and the United States lifted the Presidents Cup for a fifth straight time as they beat the International team 18.5 to 15.5 in Dublin, Ohio.
He once again had to battle through back pain but beat Richard Sterne 1 up for the deciding point.
"It was a team effort this whole week," Woods said on the PGA Tour website. "We really played well to give ourselves a nice lead."