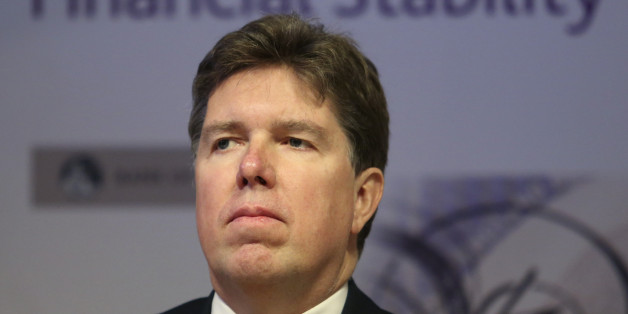 Getty
Bank boards must stand up to top bankers and avoid "being bullshitted" on the state of the organisation, a senior Bank of England official has warned.
Paul Tucker, outgoing deputy governor of the Bank of England, said boards needed more directors who can "read the bank's balance sheet" and take on executives.
"The idea that there's just bank management, and then there's supervisors, is a recipe for a nightmare. The boards have to step up and do their job, they have to be able to know when they are being bullshitted," he said.
"My priority right now is to get people onto boards of banks who can read the bank's balance sheet and assess the strength of the banks."
Speaking to MPs at the Treasury Select Committee on Wednesday, Tucker said the Bank of England would step in to remove bank directors who were "outright cheating" or "running their bank abysmally".
"Ultimately, the senior management of the Bank of England has to be prepared to say to top bankers 'we don't think you're up to this and its endangering the stability of your institution'", he added, in his final appearance before MPs before he leaves this month to go into academia.