Lea Michele hasn't only had to deal with the death of her 'Glee' co-star and boyfriend Cory Monteith, she's also had to continue to film the hit show without him.
However, she's reassured concerned fans that the rest of the cast have helped her survive this tough time.
In an interview with Australian magazine TV Week, the actress said: "Everyone is asking: 'Is it hard to do this? Is it hard to be back at work?', but the truth is it's no harder at work than it is in life so we might as well all be together as a family supporting each other to get through this together."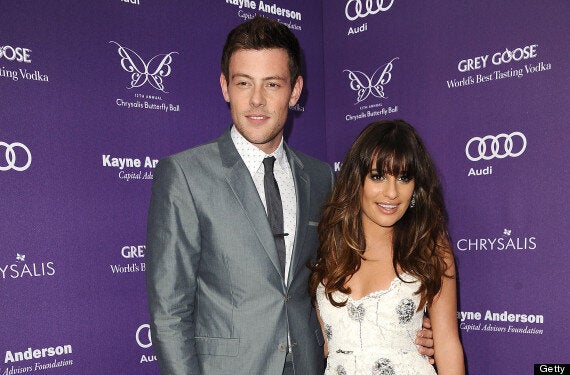 Cory Monteith and Lea Michele
Past and present 'Glee' cast members recently came together to film a special tribute episode to Cory who died in July after an alcohol and drug overdose. Lea dubbed this memorial piece 'perfect' as well as bravely speaking about her own grief.
She added: "I feel like, for me personally, I've lost two people: Cory and Finn. We had a beautiful memorial for Cory in the auditorium and some of the cast members sang and people spoke about him. It only felt right that we would do the same thing for Finn, so I felt it was very therapeutic."
Lea, we're sending you hugs.
The 'Glee' tribute episode will air in the UK on 18 October.