A popular TV presenter in Turkey has been fired from her job for wearing a low-cut top after a spokesperson from the country's socially conservative Justice and Development Party lodged a complaint.
Gözde Kansu's "unacceptable" garb drew criticism from Hüseyin Çelik, who did not name the host directly but said that revealing cleavage on the Veliaht TV show was "too much".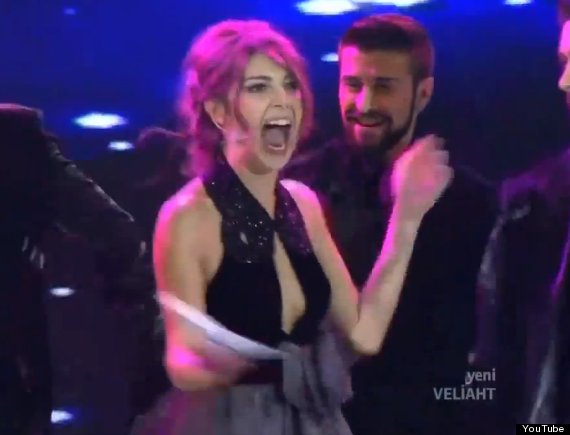 The top proved 'too much' for Mr Çelik
Reported by the Daily Mail, Çelik said: "We don't intervene against anyone, but this is too much... It is unacceptable." Rumours quickly spread that Kansu had been fired. According to france24.com, her dismissal was later confirmed.
TOP NEWS TODAY
Jeremy Paxman Gives Tommy Robinson An Easy Time
Owen Paterson: 'Badgers Are Moving The Goalposts'
One Of Australia's Most Notorious Criminals Has Died
Sun Newspaper Prints Mental Health Deaths Feature
Tommy Robinson Refuses To End Association With Pamela Geller