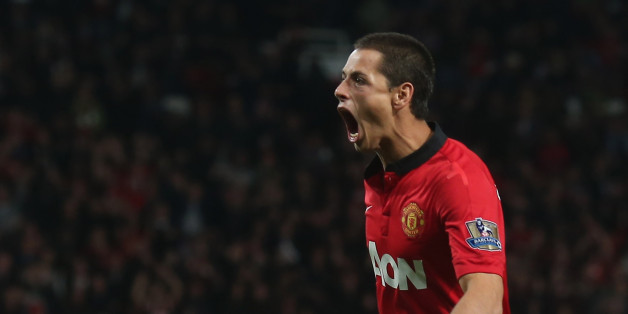 Getty
Javier Hernández has implored David Moyes to give him "more opportunities" at Manchester United following a frustrating start to the season.
The Mexican scored the winner in the Capital One Cup tie with Liverpool a fortnight ago but has made just two starts this campaign.
Although 14 of his 51 goals for United have come off the substitutes' bench, Hernández believes he deserves more starts under Moyes.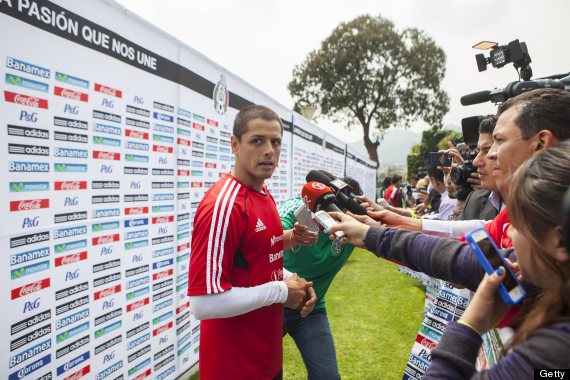 Hernández faces the Mexican press ahead of a crucial week for the national team
"I just need to be given more opportunities to showcase what I can do," Hernández told Mexican TV station Deportes Telemundo.
"I am going on four years here at Manchester United and, like I have always said, I am happy to be able to play for one of the best clubs in the world. I am happy, doing my best every single day to earn more minutes on the pitch."
Despite competition from Robin van Persie, Wayne Rooney and Danny Welbeck, the 25-year-old insists it is a "really healthy" environment up front and is confident he can force his way into the first XI.
"I strive for that, I am working towards that; earning a spot as a starter," added Hernández. "I know my performance on the pitch will allow me to achieve that goal some day either here [in Manchester] or elsewhere for any other club."
Hernández scored 20 goals and was voted Sir Matt Busby player of the year in his debut campaign with United, as the Red Devils won their 19th title.
He notched 12 goals the following season and 18 in 2012-13.