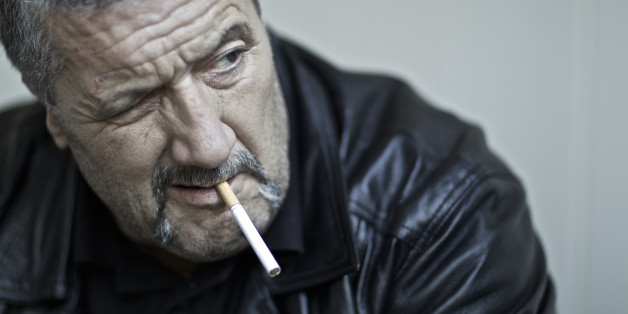 Getty
Mark 'Chopper' Read, one of Australia's most notorious criminals and the inspiration for the cult classic Eric Bana film Chopper, has died at the age of just 58.
Read, who spent 23 years in jail, was known as a "standover man" who stole from drug dealers and abducted and tortured other criminals for money.
The criminal-cum-celebrity died on Wednesday afternoon after losing his battle with liver cancer, his manager Andrew Parisi announced.
A statement revealed: "A fortnight ago, Mark made his last public appearance in front of a sold-out audience at Melbourne's Athenaeum Theatre. Despite his failing health, he delighted the audience with his skills as a raconteur and storyteller.
"This is how he would wish to be remembered, as someone who spun a great yarn and made many people laugh.
He asked that "people reflect on how Mark was able to overcome his past and "find a way to re-enter normal society."
The self confessed hitman spent almost half his life behind bars on a string of violent offences.
"I once told a friend 'Why rob a straight guy of $20 when you can rob a drug dealer of $10,000 and he can't go running to the police'," Read said on his website, arguing that an honest man is more likely to put up a fight for a hard-earned $20 than a drug-dealer for thousands in fast cash from the proceeds of crime.
He once claimed to have killed 19 people, although he said in an interview earlier this year that the real number was "probably about four or seven".
Former prison chaplain Peter Norden told ABC radio that Read mostly "wasn't a successful crook. He got caught for most of the things he did."
He became a best-selling crime author and successful artist after his release.