A hot air balloon has crashed to the ground after striking power lines, injuring the two men on board. The accident happened at the annual Albuquerque International Balloon Fiesta on Wednesday. The pilot, 59-year-old Mark Kilgore, was attempting to land the balloon when it collided with the live cables.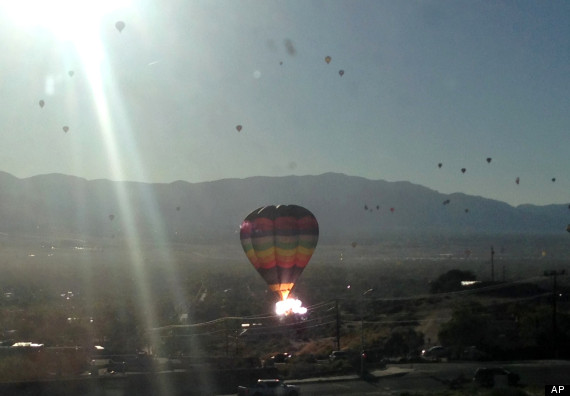 Both members of the crew were taken to hospital for burns
More than 500 balloons take part in the yearly event in New Mexico, with hundreds of gondolas lifting off at the same time. Kilgore and his crew chief Daniel Lovato were taken to a nearby hospital. Lovato was taken to surgery for burns to his face; Kilgore was released. The Fiesta, which has been running for more than 40 years, boasts balloon enthusiasts from across the US.
TOP NEWS STORIES TODAY
Why Did Theresa May Find Nicky Campbell SO Funny?
Briton Found Dead In San Francisco Hospital Stairwell
Art Photographer Snaps His Own Mother Having Sex
Drunk Passenger Strips Naked At Manchester Airport
Tropical Ecosystems And Economies Will Be Devastated