A British woman has been found dead in a hospital stairwell in America, more than two weeks after going missing.
Lynne Spalding, 57, disappeared from her room at San Francisco General Hospital over a fortnight ago after being admitted with an infection. Lynne Spalding
Officials said they are investigating how she got on to the outside stairwell and what caused her death.
David Perry, a friend of Ms Spalding, said the incident has been a "nightmare" for her family, and demanded answers.
He said her friends and relatives spent days scouring the streets of the California city with flyers because they were "under the assumption that San Francisco General had been searched and Lynne was not here".
"Lynne Spalding died alone, in the stairwell, at one of the finest medical institutions in this country," he said.
"I hear that the San Francisco Sheriff's Department initiated a search. Well, evidently it wasn't a very good one. I think there are a lot of questions to be asked."
Todd May, the San Francisco General Hospital chief medical officer, said: "What happened at our hospital is horrible.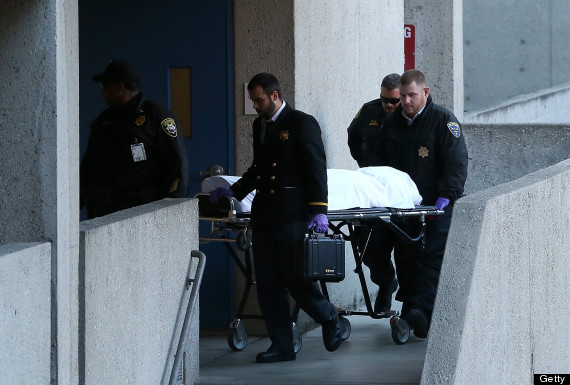 "We are here to take care of patients, to heal them, to keep them safe. This has shaken us to our core. Our staff is devastated."
Ms Spalding, who was thin and frail, arrived at the hospital to be treated for an infection on September 19, and was reported missing from her room two days later.
She was found by a member of the hospital's engineering staff on a routine check 17 days after she vanished.
Assistant sheriff Paul Miyamoto said: "All of us are committed to learning what happened and ensuring it never happens again."