Snails and their eggs (or 'white caviar', because there is something a bit gross about thinking about unborn snail babies) are making their way across the channel.
Traditionally a delicacy in France, snail farms are popping up all over Britain and business appears to be booming.
Their popularity may not just be down our taste buds. Both snails and 'white caviar' - also known as 'pearls of Aphrodite' are thought to have an aphrodisiac quality. And snails themselves are low-fat, high-protein with just 90 calories per 100 gram serving.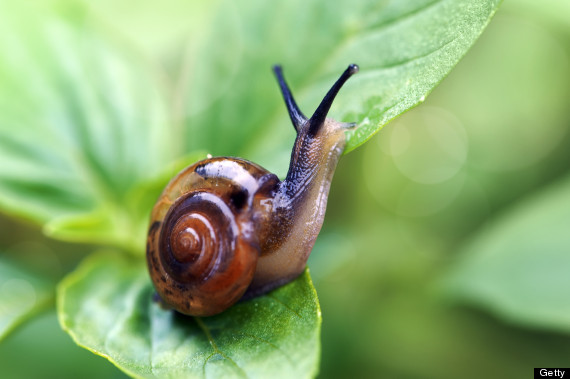 Aylesbury Escargot snail farm in Buckinghamshire has recently expanded to meet rising demand for their products. Previously owners Sophie and Mike Wharton housed snails in indoor boxes but have now grown to a 1,000 square metre field.
"People are buying tinned snails from abroad because British suppliers just aren't meeting demands," Sophie told MailOnline.
But we're not just getting the taste for fully grown snails, over the past few years Brits have be chowing down on 'white caviar'.
The delicacy, where each egg is individually picked with tweezers and put into a can, can retail at a whopping £1,600 per kilo).
Our verdict
Taste: tick (well, we'll try anything once)
Aphrodisiac: tick
Low-fat, high-protein, low-cal: tick, tick, tick
Price: massive cross
What do you think?
If you're not so keen on eating a snail, how about having one slime all over your face? Live snail facials are the new anti-ageing treatment.