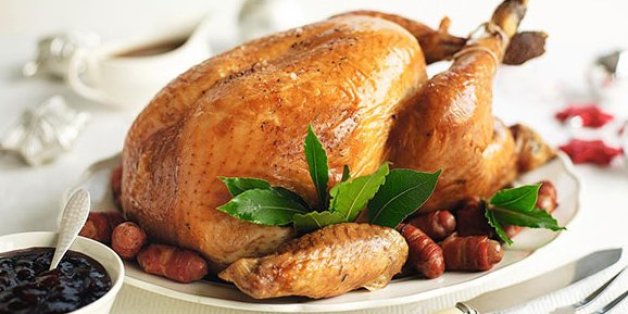 Waitrose
We all worry about buying, preparing and cooking our turkey but this year Waitrose have strived to make the whole process as stress-free as possible. Their food technologists have spent months cooking hundreds of turkeys to find the perfect combination of cooking time and temperature - and rest-assured, they only buy turkeys from farmers Waitrose know and trust.
Turkey size guide: How much turkey do I need?
As a rough guide allow 0.5kg of turkey per guest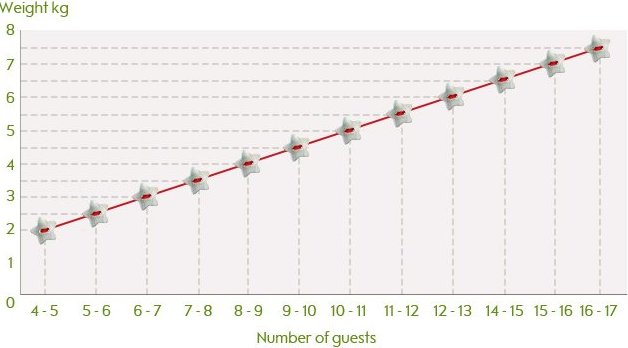 Once you know how much you need then you can choose between a pre-prepared turkey crown or bird, or a 'cook from scratch' choice. The Waitrose range is extensive and you're sure to find the perfect bird for you by selecting your turkey here.
Preparing your turkey
If you're not sure how to prepare your turkey, then watch these simple video guides and you're sure to make Christmas day hassle-free (or as near as possible!).
If you choose the Waitrose Ready to Roast Butter Basted Turkey with Sage and Onion Stuffing, here's the recipe below:
Traditional roast turkey with bacon lattice
Preparation time: 15 minutes
Cooking time: 45 minutes per kg (about 3-4 hours, depending on the size of turkey), pluas at least 30 minutes resting time
Serves: 8
Ingredients
1 Waitrose Ready to Roast Butter Basted Turkey with Sage and Onion Stuffing
Method
1. Preheat the oven according to the instructions on the pack. Place the stuffed turkey in its ovenable bag into a large roasting tin and cook according to the instructions.
2. Remove from the oven and open the bag carefully using a sharp knife or scissors (take care as steam will escape). Pierce the thickest part of the breast meat with a skewer and check that there is no pink meat and the juices run clear. If more cooking time is required, return it to the oven and continue cooking then retest after 15 minutes.
3. Once cooked, take the turkey out of the oven, carefully remove from the cooking bag and discard, reserving any cooking juices. Cover the turkey loosely in foil and allow to stand for 20-30 minutes before carving.