Nancy Cruickshank has been described as a 'serial entrepreneur', which is shorthand for a woman who knows how to start up successful businesses. She currently runs Myshowcase.com, which is a cross between "Space NK and Avon" which brings direct selling of beauty products to hundreds of mums who need flexible working.
She also knows how to share the love too – in addition to founding Handbag.com, which was once the number one website for women, she also ran a program called Women In Business, which was sponsored by Barclays Bank, and gave advice and start-up loans to small businesswomen.
We caught up with her to find out about how she manages to split her time with husband Jim between her houses in Devon and London, mothering two girls Meg and Emma and coming up with yet another pioneering business.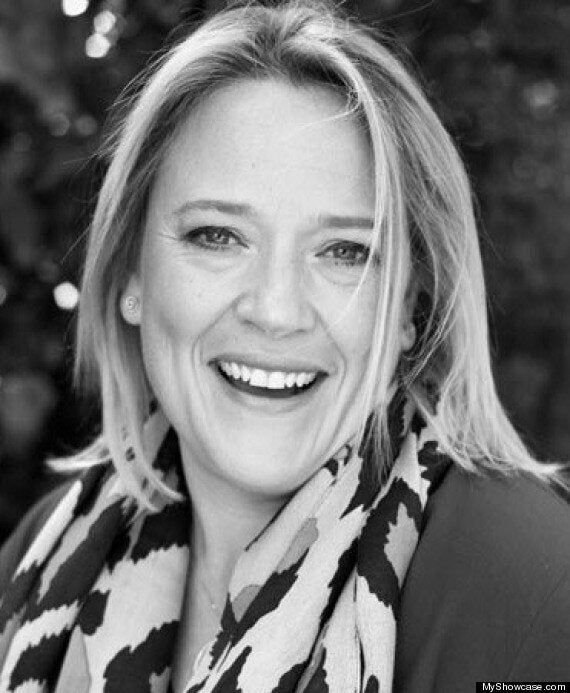 What gave you the idea for MyShowcase.com?
It came from handbag.com. I noticed that women were active in their communities and yes, they were talking about love, beauty, relationships, but the biggest thing I noticed was that that were also talking about wanting to start a business. I started and ran Women in Business for five years, and we did mentoring around the country.
And we also did loads of research with the bank around women in the UK and we found that each year, there are around 100,000 businesses conceived by women that never get off the ground.
All the stereotypical reasons – we are juggling kids and it's hard to start up a new business. As woman, we're less likely to come up through a financial background, so we tend to have less confidence in putting together a business plan. That stayed with me.
I sat on the beauty industry trade board CEW and I saw so much innovation in beauty. In Europe, 40% of patents applied for are in beauty.
But when I am in the high street I see the same brands. Occasionally there is a local nuance and that seemed to me to be a missed opportunity to me – there was all this innovation and we couldn't see it from a retail perspective.
I wanted to create a brand new concept and it'd have to be steeped in personal service. It had to be in private homes yet still be social because we all like to share. And, I thought at the same time, the heart of My Showcase would create new environment where female entrepreneurs can create and shape it for themselves.
We don't create just one brand inhouse – it would detract from the fact that we're a discovery proposition – there are 25 brands, and we can create sustainable businesses. We bring in new brands every quarter.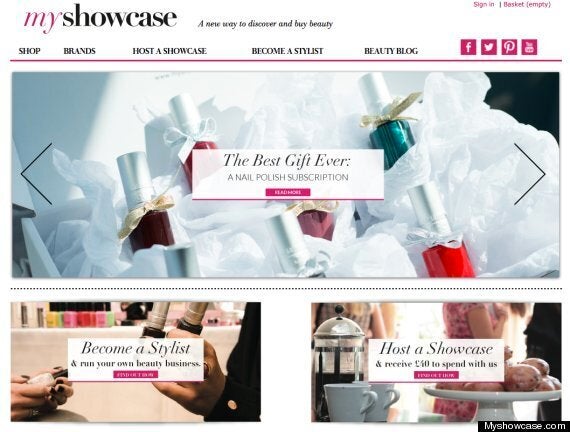 We have stylists all over the UK, who are trained by us, and can then go on to hosting a showcase in their house. As a stylist, you would ask someone you know whether they fancy hosting a showcase.
This person might say I will invite 12 women. The stylist then takes care of all the invites, and the host gets £40 to spend on the site. And the host gets that regardless of whether anyone buys anything. There's also no hard sell.
Most direct sales business offer really competitive commissions, videos and demos but it makes my toes curl. The stylist arrives, lays out a pristine white tablecloth and brings out a whole load of products that are samples. We say: please feel free to try it, but don't feel obliged to buy.
Why would women do this rather than go to a department store?
This is a really good flexible business for women and the products are chosen by women who really know their stuff. Kate Shapland, who is one of the leading beauty experts in the UK, and also works as The Telegraph's beauty columnist selects the products.
It also offers a personal touch – it's exciting to offer a third way to invite beauty into your lie. Buying it from a pharmacy isn't great because often there is no one on hand to answer your questions, and department store consultants can be a little bit intimidating.
How much money could someone make through it?
We have a whole range of women who don't want to commit more than 2 or 3 hours a week and others who do more. I could make around a £3-4,000 a month. But, while the fundamental part of the business is money and it is an austere environment, it is about being part of a community. Some of our stylists have 4 or 5 children – it might be more attainable to run a business at home and paying for childcare and leaving the house. going out.
Do you think that women and men run businesses differently, if so, what's the difference?
I don't think it's as black and white as that but stereotypically, women have a few traits. We are really good at collaboration which is an essential thing, and we are able to create something from scratch. On the other hand, men feel more confident around financial agenda and frameworks.
What were the biggest challenges?
Trying to manage lots of moving parts – we needed brands on board, enough stylists in areas, keeping products, mailing out products. The challenge was figuring out where to start, how to tell whether this would actually work. It almost killed us. So, we set ourselves a date and stuck to it.
What's a typical day like?
We live in London between Clapham and Wandsworth Common. I get up at 6.15, I shower and my kids wake up at 6.30 – the girls are 9 and 10. My husband is always in charge of making the tea because I can't function without it and I try and do the school run. I can drop the kids off at 8.05 – I can be in central London for 9am.
I'm always talking to women who are potential stylists, and in between meetings – I do a lot of training.
I spend time talking to our brands, because I am about helping, supporting and launching new businesses. I'm also the non-executive director for Telegroup- last week I was in Paris for two days for that.
When we are busy in the warehouse, I'll be packing boxes. I'm a grass roots founder and believe in getting stuck in. I don't do it as much anymore, but you'll find me in there two or three times a month at 3am tying boxes.
You live in Devon as well?
We are mainly in London but at the weekend we're in Devon. The kids break up at 3.20pm on a Friday – normally they aren't out till 5.30 – and we leave London at 7.30pm, arriving at nearly midnight.
We live on the beach and the sea laps up against our house. You wake up in the morning to that view and it clears your mind. We drive back on a Sunday afternoon. We love to escape to Devon.
Were you working when you had the girls?
I had them whilst I was at Handbag.com. I took 3 months off when I had Meg, and I had only 4 weeks off when I had Emma. I had a new shareholder on board and there are some things where it is very hard to ask other people to do. We had the most Mary Poppins like nanny and she made it very easy.
I was also very strict about when I left – I would announce that I had to leave. I would go online later on – she made it easy for me to work.
Getting away is important for creativity – would you agree?
Absolutely - if you are trying to juggle multiple tasks and be a business leader, it's so easy to get bogged down by the day to day. You do need those moments where you can step back just to take a breath and have a different perspective.
We'll be walking our dogs on the beach and your mind never really stops, but you then have the space to think. I'll be thinking about a problem at work and then I think 'I've cracked it' and it gives me a new approach.
In Devon, we never have any support with childcare. It's about Jim, me and the girls.
They are proud of what I do, and it's good to have the money but it's important we make time for us to be a family.
HuffPost UK Lifestyle is starting to feature start-up businesses fronted by women. If you'd like to be considered for an interview and profile, email: uklifestyle@huffingtonpost.com.