Gunmen have abducted six Red Cross workers and a Syrian Arab Red Crescent volunteer in Syria.
The convoy in which they were travelling on Sunday was blocked by the unidentified men who then fired upon their vehicles, reports the Syrian Arab News Agency (SANA).
The names and nationalities of those abducted have not been released.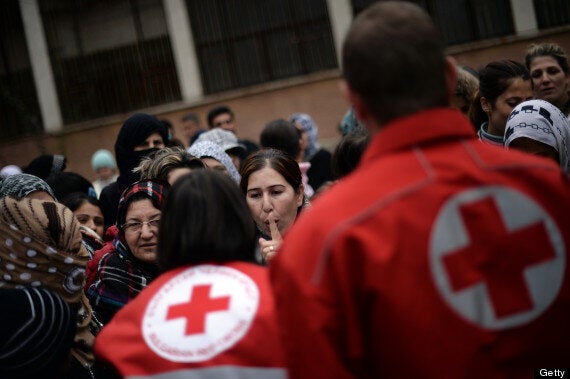 The Red Cross carry out valuable work in Syria
"We are calling for their immediate and unconditional release of this team which was delivering humanitarian assistance to those most in need - and we do that on both sides of the frontlines."
It is not known where they were taken and the vehicles in which they were travelling are also missing.
SND president, George Sabra, told AFP they were unhappy that Syrian president Bashar al-Assad was still not being held accountable for the sarin nerve gas attack in August.
He said: "The international community has focused on the murder weapon, which is the chemical weapons, and left the murderer unpunished and forgotten the victims.
"The regional and international context does not give the impression that Geneva 2 will offer anything to the Syrians.
"The Syrian National Council, which is the biggest bloc in the Coalition, has taken the firm decision... not to go to Geneva, under the present circumstances (on the ground).
Syria's bloody civil war continues to rage after over two years making it an incredibly dangerous are for aid agencies to work in.
Abductions are becoming increasingly common as different factions fight for control of territory.
Popular in the Community