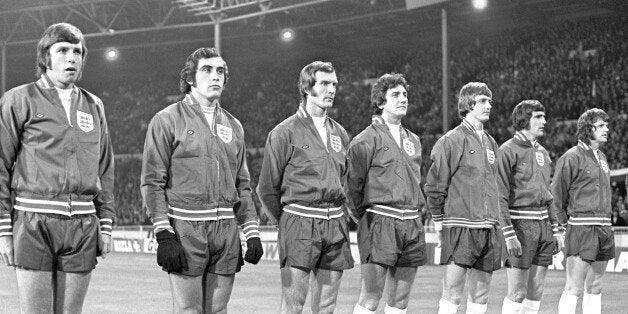 Poland have only ever beaten England once from 18 games, but their 1973 draw at Wembley convinced their hosts never to underestimate them again.
Just like the Hungarians 20 years previously, England were embarrassed by Eastern Europeans who they simply did not treat seriously enough.
Poland enjoyed one of the most fortuitous nights under the Twin Towers and were indebted to Jan Tomaszewski's fine goalkeeping as well as some profligate finishing, but they went on to finish third at the 1974 World Cup, behind West Germany and Holland.
Sir Alf Ramsey, an increasingly archaic figurehead in European football, oversaw his final competitive fixture against the Poles as he was sacked months later, signalling an acrimonious end to his 11 years with England.
England's only World Cup-winning coach passed away in 1999, but what are his 11 that night up to now?
1. PETER SHILTON (LEICESTER)
Although Tomaszewski was billed as a "clown" by pundit Brian Clough, it was his opposite number, Shilton, who committed a blunder. He was ironically brought to Nottingham Forest by Clough four years later and eventually retired in 1997 after a 29-year playing career.
A Leeds United defender for all 17 years of his career, Madeley is fifth in the Whites' all-time appearance list and was an ever-present during their golden era under Don Revie.
He played 24 times for England but his retirement has sadly been blighted by illness. In 1992 he had a benign brain tumour removed, suffered a mild heart attack in 2002 before he was diagnosed with Parkinson's disease in 2004.
3. EMLYN HUGHES (LIVERPOOL)
The former Liverpool captain died aged just 57 in 2004 after battling a brain tumour for 15 months.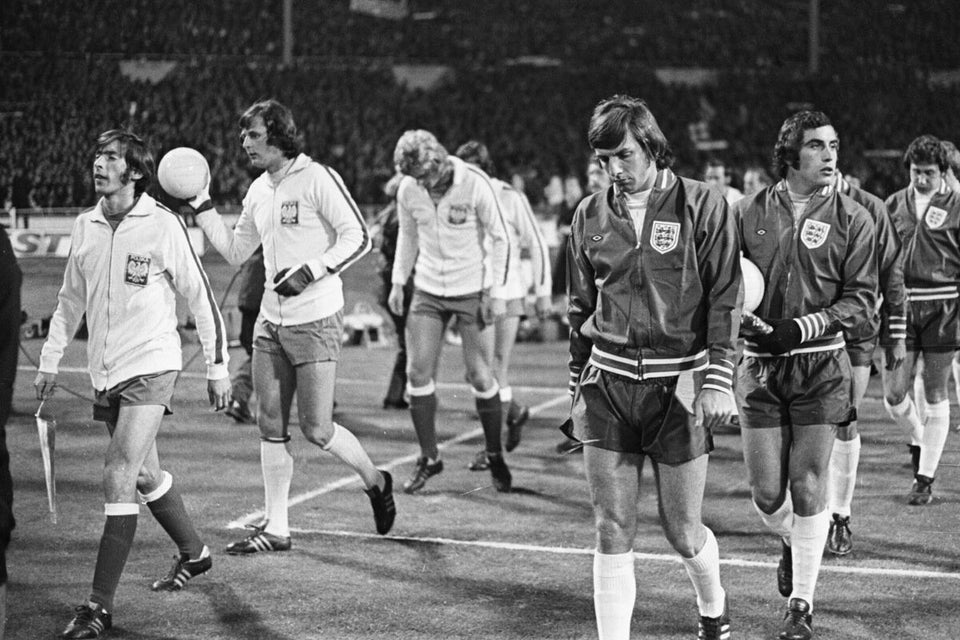 England 1-1 Poland 1973
4. COLIN BELL (MANCHESTER CITY)
"The King of the Kippax" has shied away from punditry and is quite content with Manchester City naming a stand after him at the Etihad Stadium.
Managed Burton Albion in 2009 after his former coach's son Nigel Clough followed in his father's footsteps and joined Derby. Stepped down later that year after guiding them to promotion as he "did not want the full-time commitment of running a League Two club". Happily enjoying retirement.
Reflecting on his error which allowed Grzegorz Lato to break away for Poland's vital goal, "Bite Yer Legs" Hunter later admitted, "I should have introduced him to the Queen."
The Leeds Legend dabbled with management in the 80s but turned his attentions to the after-dinner circuit and is a regular attendant at Elland Road. Hunter sinks to his knees as McFarland tries to retrieve the ball
7. TONY CURRIE (SHEFFIELD UNITED)
The Blades icon only featured 17 times for England and can still be seen at Bramall Lane cheering the League One side on.
8. MICK CHANNON (SOUTHAMPTON)
Despite 46 England caps and 21 goals, Channon is arguably more synonymous with his successful racehorsing career rather than his footballing exploits.
Suffered a punctured lung and broken arm after a motorway accident on the M1 in 2008 but is still heavily involved in racing. Channon fires a shot past Poland's Miroslaw Bulzacki
9. MARTIN CHIVERS (TOTTENHAM)
Boasting an impressive 13 goals in 24 England games, the Tottenham League Cup and Uefa Cup winner is a matchday host at White Hart Lane, having spent eight playing years at the club.
The scorer that night at Wembley, Clarke is disenchanted with the modern game and has settled for the quiet life in Scunthorpe, Lincolnshire.
11. MARTIN PETERS (TOTTENHAM)
The only survivor from the '66 side, Britain's first £200,000 footballer occasionally pops up at old boys' get togethers and is as welcome at White Hart Lane as he is at Upton Park.
Popular in the Community