Mays, who plays student counsellor Emma Pillsbury in the hit musical show, tells HuffPostUK, "I thought it was very difficult. I hope I never have to do it again.
"The only good thing was that it was nice to be with the cast and crew. It's true what they say. We really are like a family."
Besides the shock of losing her popular co-star, it's a time of reflection generally for Mays, as her character, now married to Will Schuester (Matthew Morrison) is being written out of the show, and is due to appear for only a few episodes of the new series.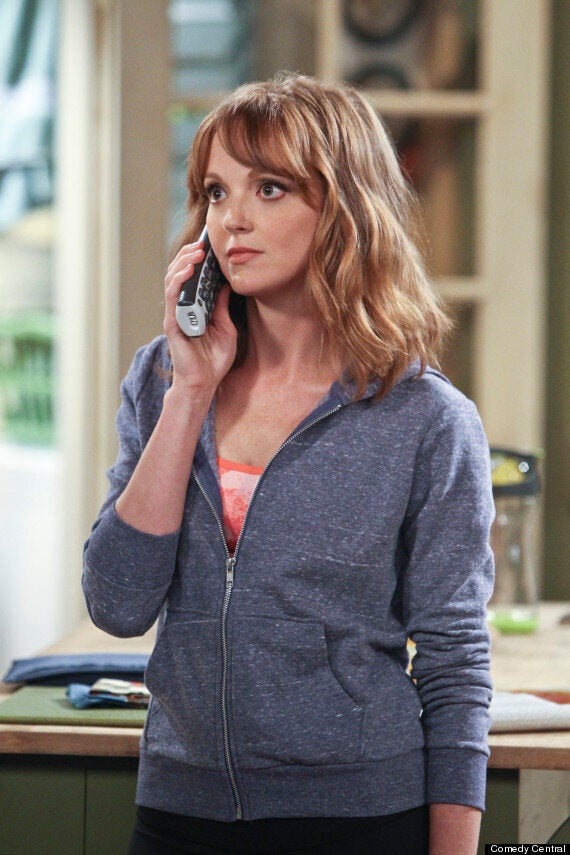 Jayma Mays is in new show 'The Millers'
"I don't know how it's going to unfold," says Mays. "They've been secretive, plus it's hardly been the priority for anyone on the show right now.
"I'm going to miss her after five years. She's funny and multi-faceted, it's going to be hard."
On the bright side, Mays will be in the cast of 'The Millers', a new show going out on CBS in the US, and being shown in the UK on Comedy Central.
With a stellar line-up including Will Arnett ('Arrested Development', '30 Rock') and veteran Beau Bridges, this sitcom is built around the premise of two grown-up siblings (Arnett and Mays) whose lives are thrown into disarray when their parents separate and decide to move back in one of them each.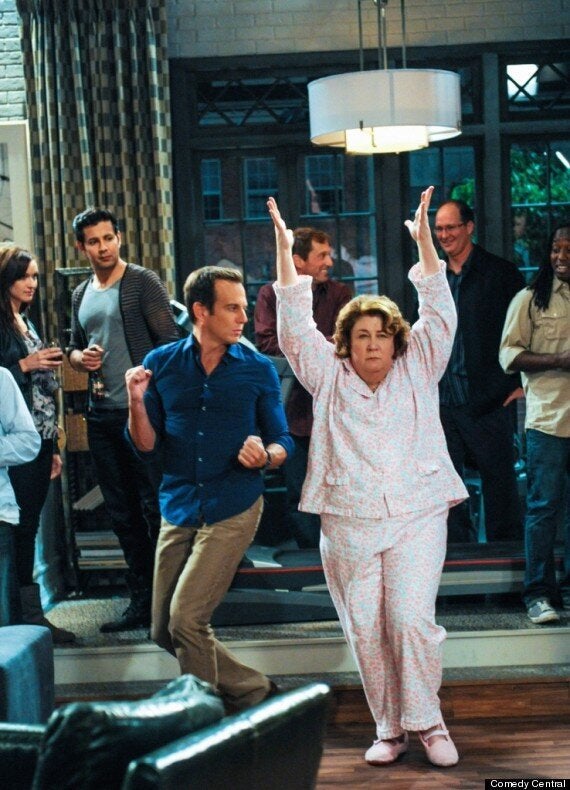 The new situation finds mother (Margo Martindale) and son (Will Arnett) hitting the dance floor together
Mays plays daughter Debbie, whom she describes as "more sarcastic than I am".
'The Millers', with its live audience, will present a different challenge for the actress from the all-singing, dancing, multi-tasking of 'Glee'.
"I still get nervous, butterflies in my stomach," she admits. "It's a cliché to say it, but I do get the energy from the audience. And with that cast, I was never going to say no.
"And I liked the premise, the reverse situation of the parents moving back in. When I'm around my own parents, I turn into a child, so this is like a little love letter to them."
The Millers starts on Comedy Central on Monday 14 October at 9.30pm. Watch a clip below...