Phillip Schofield was forced to break up a war of words as Katie Hopkins returned to the 'This Morning' sofa on Monday to debate child obesity.
The former 'Apprentice' contestant came to blows with journalist Sonia Poulton, as she argued that overweight children should be told they are fat, after penning a blog on the topic for HuffPost UK.
Katie - who has shocked on the ITV daytime show before with her controversial views on children's names being an indicator of class - branded her fellow debater 'a zebra in a wig' as things got heated.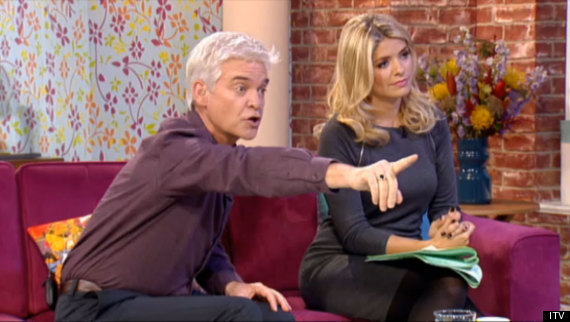 Phillip Schofield was forced to step in during the debate
After listening to Katie's views, Sonia raged: "You would be compromising a child's mental health if you start labelling them the way that Katie would. Seriously Katie, you really need to look at yourself.
"I'm looking, but not at you darling. You don't look at me," she retorted.
Sonia hit back: "Do not look at me and expect to get a reflection of yourself."
"When you've got a zebra in a wig shouting at you, it really is too much," Katie sneered.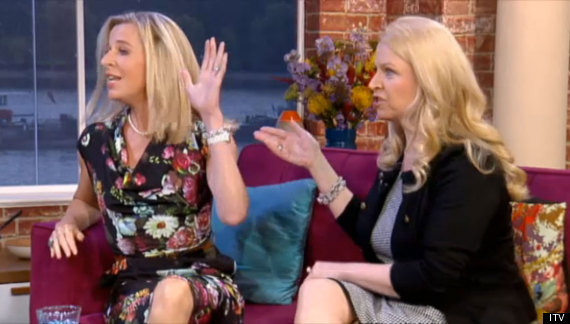 Katie Hopkins and Sonia Poulton
During the debate, Kaite also accused host Holly Willoughby of being a 'soft parent' who is too scared to say the word 'fat'.
"It's one of those woolly attitudes Holly, that I really don't like," Katie told the presenter.
She later added: "Holly is an example of a soft kind of parent that really needs to realise there are children that are fat."
Do you agree with Katie? Vote in our poll below...
LIKE US ON FACEBOOK | FOLLOW US ON TWITTER