In what may be the most bad-taste joke ever made, Syrian President Bashar al-Assad has quipped that he should have been the recipient of the Nobel Peace Prize.
Assad made his comments during an interview with pro-regime Lebanese newspaper Al Akhbar, shortly after the accolade went to the global chemical weapons watchdog charged with disarming his country.
Experts from the Organisation for the Prohibition of Chemical Weapons (OPCW) are working to destroy Syria's chemical weapons stockpile after a sarin gas strike in the suburbs of Damascus in August killed more than 1,400 people.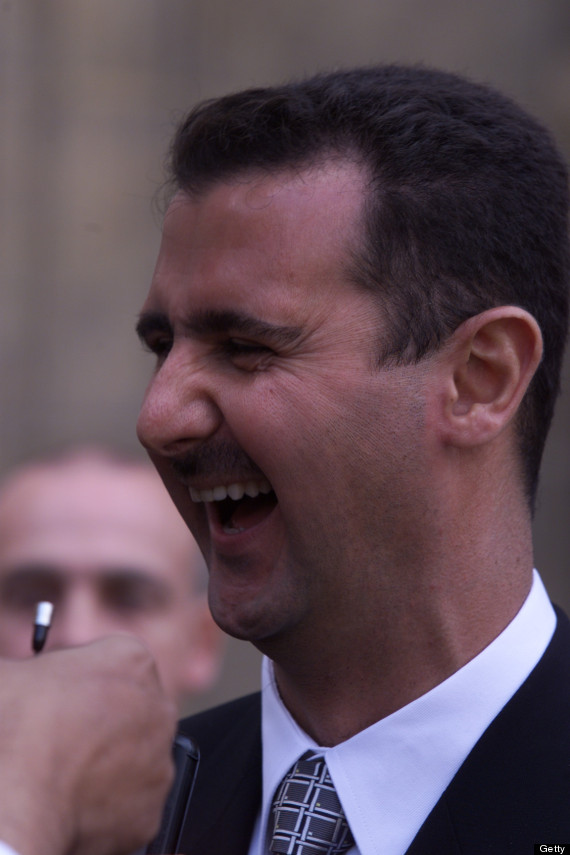 UN weapons inspectors have been unable to definitively attribute blame for the attack, though Assad is widely blamed for it.
In the interview with Al Akhbar, Assad insists he has no regrets in giving up chemical weapons, claiming the progress in countering the effectiveness of them has rendered their effect largely psychological.
Furthermore, he credits Syria's missile arsenal with making such strides that the need for chemical weapons is eliminated.
Pointing to the fact the manufacture of conventional weapons, long aimed at countering Syria's old enemy Israel, is now aimed at internal enemies - Assad quipped he was deserving of the prize.
SEE ALSO: Syrian President's Wife Uses Instagram To Show You She's All About The Charity Work
Assad's comments come as David Miliband warned the decision to award the prize to the OPCW is ironic and potentially dangerous, given the number of people killed in Syria over the last two years - including those by chemical weapons.
"I think the chemical weapons inspectors do amazing work, but the truth is that they probably wouldn't have gotten this prize if President Assad hadn't used chemical weapons," he said.
"It's a bit of an irony you've got this body thats done 15 years of important work and it takes the abuse of chemical weapons to get them a Nobel prize."
More than 100,000 people have been killed in Syria since March 2011 and near 2 million Syrians have been forced to flee the country.