A 37-stone man forced to buy two plane tickets due to his size faced a predicament when it was discovered the airline had given him seats either side of another traveller's seat.
Les Price, from Brynithel, south Wales, wasn't thrilled when he was told by an unnamed airline he would have to buy an extra ticket because he weighed more than 20 stone.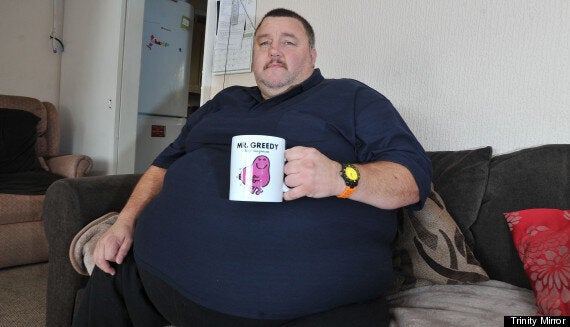 Mr Price was faced with a plane seat dilemma
To add insult to injury, on his return journey the situation was even more farcical, with the 43-year-old's allocated places being two rows apart.
'When I got to the airport I had to explain to all the staff why I had two tickets," he said, according to the Mirror and the Daily Telegraph.
"They didn't have a clue. When I finally got on the plane one was an aisle seat and the other was by the window - in a three-seat row.
"On the way back from Ireland one seat was in row 17 and the other in row 19."
Mr Price said the incident was one of many everyday difficulties he has faced since he began struggling with his weight.
Mr Price has said he is trying to lose weight and is attending an NHS weight management clinic.