Scores of Muslims circled the Kaaba in Saudi Arabia, a key part of the Hajj pilgrimage, on Tuesday.
More than one million people are taking part in the pilgrimage, much less than last year, as fears of a respiratory virus are keeping people away.
Saudi Interior Minister Prince Mohammed bin Nayef said there were 1,379,531 million pilgrims from outside the country, down 21% on last year's 1.75 million, according to Al Jazeera.
The MERS virus has killed 60 people worldwide, 51 in Saudi Arabia, but no cases have been detected so far over this festival period, the health ministry confirmed.
The pilgrims then shave their heads, perform a ritual of animal sacrifice, and celebrate the three day global festival of Eid al-Adha.
A newly constructed electric railway has transported around 400,000 of the pilgrims, with more than 100,000 troops to ensure the safety of the pilgrims.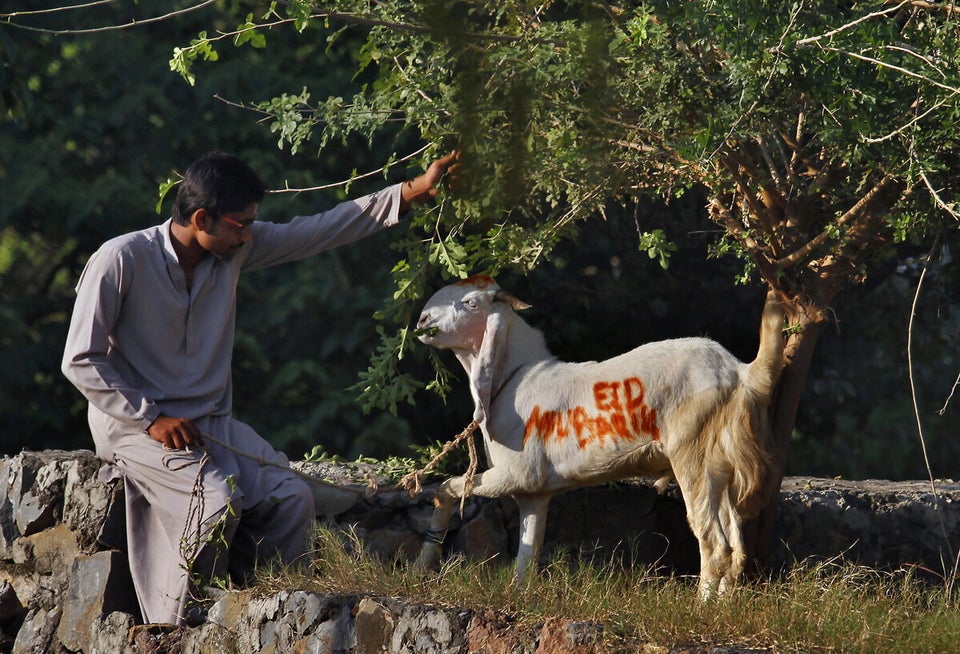 GRAPHIC WARNING: Eid al-Adha, the celebration of sacrifice
Popular in the Community