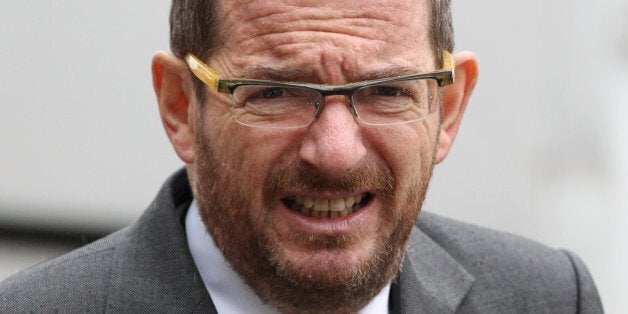 The lead barrister for the Leveson inquiry has admitted that the inquiry had sometimes been "naive" in its questioning of witnesses during the investigation into press standards.
Robert Jay QC, who is now a High Court judge, also said the inquiry may have been weakened because potential witnesses were too scared of being "monstered" by newspapers to give evidence.
Giving evidence to a House of Lords committee on Wednesday, Jay said he suspected "effective, relevant" information had been missed due to fears about the potential repercussions of taking to the witness box in the wake of the phone-hacking scandal.
But he said it was right that the inquiry had been broadcast "because otherwise the press was going to report on it as they saw fit".
"There were witnesses who did not want to speak out against the press because their perception was, to use a horrible word, that they would be monstered by the press at some later date," he said.
"I don't want to comment on how well-based their perceptions were but it was certainly a strong perception which gave rise to difficulties."
Asked if it had proved a disadvantage to the inquiry, he told peers: "It's difficult to know because you are proving a negative.
"But I suspect there were people out there who could have given effective, relevant evidence but just didn't want to."
Filming of legal argument and judgements during criminal and civil hearings in the Court of Appeal is due to start next week in a Government effort to "demystify" proceedings.
However, the recently-appointed judge said: "I'm personally not in favour, but there you have it."
He went on: "I am strongly of the view that the Leveson Inquiry should have been televised because otherwise the press was going to report on it as they saw fit, so there was an objective eye."
Some of the questions asked at the Inquiry had been "naive", he admitted but said the time and budget restraints meant he had to learn the ropes as he went along.
"Some of the questions we asked were, in retrospect, rather naive questions. I certainly wouldn't ask them now as I've learned the ropes," he said.
An "ideal" inquiry would have lasted up to three years and cost as much as £25 million, he suggested, and given him the chance to get on top of all the issues and evidence from the outset.
"It was very much a voyage of discovery. Questions were asked without knowing what another witness might say on another topic," he told the committee.
"I was asking questions of Mr Rupert Murdoch without knowing what those he was fingering up, as it were, might say."
Asked about how he chose which questions to ask witnesses at the inquiry, he insisted he did not see his role as "to go hell for leather and nail the press so every question would be designed to bludgeon the witness into giving a so-called 'favourable' answer".
"It was a much more low-key, dead-pan inquisitorial but showing with each witness that there are some spicy questions there so they are put on the spot a bit.
"Some witnesses cried out for a more pro-active approach. Others were obviously entirely truthful witnesses who had given comprehensive witness statements and there was nothing more to do than let them tell the story."
Defending the number of junior barristers employed by the inquiry, he said they did "a tremendous amount of work which (they) were best placed to do and could do most economically since they, if I may say so, were extremely cheap and extremely good value."
"I can assure this committee that no time was wasted and no unnecessary amount of money was spent," he added.
He defended his decision to meet with witnesses before they gave evidence, insisting it was appropriate in inquiries dealing with "softer issues" such as media abuse.
He said he "put them at their ease and explain in general terms the way it's going to go" without revealing detailed questions - and always had a Government solicitor taking notes.
And he backed inquiry chief Sir Brian Leveson's refusal to comment on the ongoing stand-off between politicians and the press over putting his press regulation blueprint into practice.
"Either the politicians choose to implement what he recommended or they don't. He is quite right to draw a line underneath it all," he said.
The counsel role was about being a "grand inquisitor but not in the sense of the Spanish inquisition at all" he told peers, adding someone had told him he needed to act like a High Court judge.
"Not that I necessarily had it in mind to apply for this job," he joked.
Related