Located on 107 West 57th Street, if approved and built it will tower over such Manhattan skyline staples such as the Empire State Building and the 88-year-old Steinway Hall next door.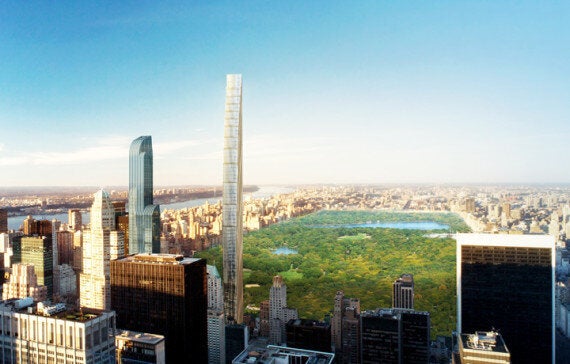 The design aims"to bring back the quality, materiality and proportions of historic NYC towers"
Not to mention the incredible views of Central Park it will offer.
The design, by Shop Architects, took a major step towards becoming a reality this week after it was granted approval by the Landmarks Preservation Commission.
An apartment in the building will be out of reach of most - each one takes up an entire floor, meaning the 100 or so rooms are going to be a touch pricey.