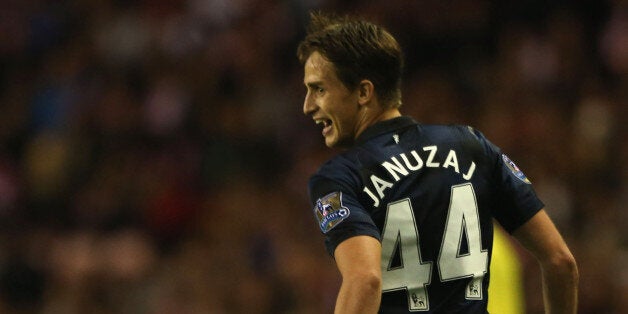 It is increasingly unlikely Adnan Januzaj will play his international career with Belgium, following comments by national team coach Marc Wilmots which are said to have left the teenager "angry".
Wilmots wanted to select Januzaj for the squad which sealed World Cup qualification with victory over Croatia and a draw with Wales, but the Manchester United teenager rejected the opportunity.
Januzaj, who is eligible to represent Kosovo (not yet recognised by Fifa), Croatia, Albania and Serbia, has also been courted by the Football Association, since he will be available to play for England after five years' residency in the country.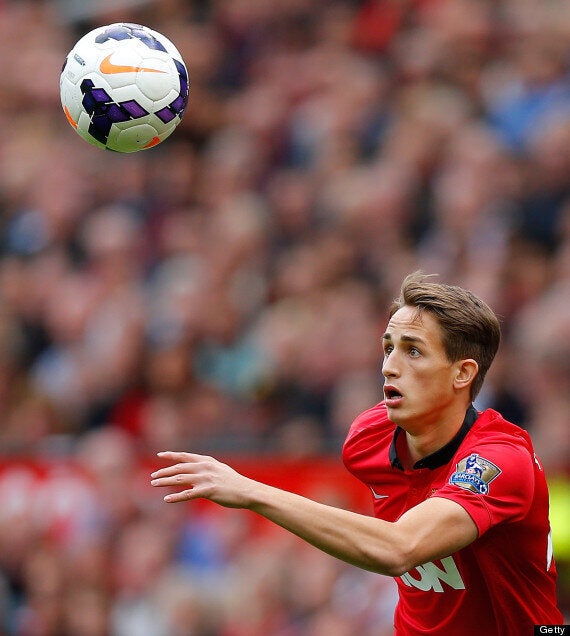 Januzaj is one of the most in-demand talents in European football
The 18-year-old, who joined United in 2011, is yet to sign a new contract with less than 12 months remaining on his current deal and although Belgium are one of the outstanding candidates to succeed in Brazil, Wilmots is untroubled by the Belgian-born winger's unwillingness to commit.
"It is impossible to negotiate with me," Wilmots declared on broadcaster RTBF. "The boy was born in Belgium, should he say that he wants to play for Belgium – from there, there is no haggling. I'm not going to play that game.
"The kid is available? He wants to play? Then perfect, OK, show me.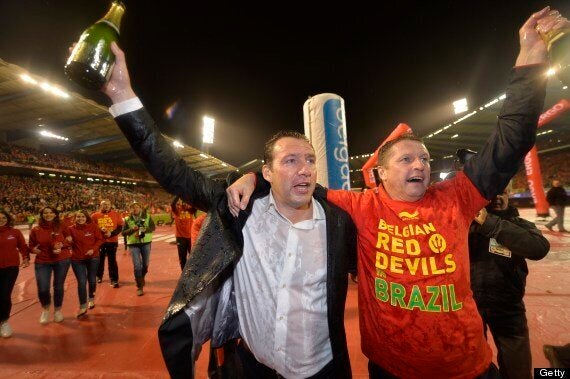 Wilmots (left) celebrates World Cup qualification last week
"If you're at the top level in Manchester or elsewhere, show me your skills and if I need you I will call. I make no promises, to Januzaj or any person!"
Wilmots, who won 70 caps with Belgium and has been part of the national team's coaching set-up since 2009, prompted a near-immediate response from Januzaj's father, Abedin.
Abedin suggested his son was "angry" with Wilmots' comments, which will encourage England coach Roy Hodgson.
"This is shameless. We never reacted on selections, phone calls or letters from the Belgian FA," Abedin said.
"They are requesting his selection, not us. Wilmots' remarks won't make it easier now. We are angry about these comments."
Januzaj scored a match-winning double for United on his first professional start at Sunderland a fortnight ago after a handful of auspicious cameos.
He joined Anderlecht as a 10-year-old in 2005 before moving to Manchester as a 16-year-old.
Popular in the Community