It's like breaking up with someone over text, but far, far worse.
The UK Border Agency has apparently mistakenly sent out hundreds of rather intimidating text messages to British Citizens threatening them with deportation.
A British man, of South Asian background, was reportedly sent a message "from the UK Border Agency" which apparently told him brusquely to get out of the country.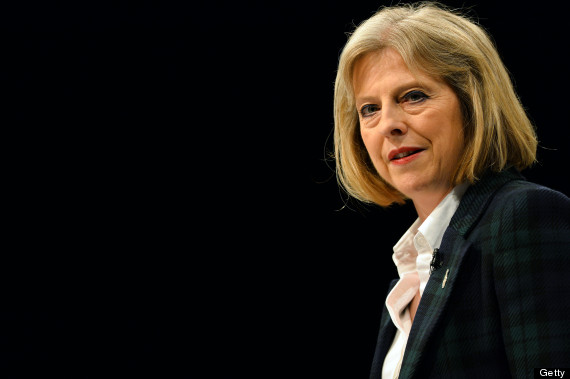 A text from Theresa May's Border Agency reportedly left one Briton surprised
"You are required to leave the UK as you no longer have right to remain," it read, according to the Guardian.
Unfortunately, the message from Theresa May's department was sent to Suresh Grover, who founded an anti-racism charity, the Monitoring Group, the newspaper reported.
Grover, who was at the forefront of the campaign to bring Stephen Lawrence's killers to justice, was apparently sent the text in error.
The slightly life-changing texts have so far been sent to more than 39,000 people, the Home Office has said.
They are intended for foreign nationals, but with at least 200 formal complaints having been made, according to the Guardian, it appears a number of the messages have been sent in error to British citizens.
Earlier reports revealed that many people were also contacted over the Christmas period including a businessman with a valid visa and a woman with a UK passport - unsurprisingly leaving them confused and upset.
The new complaints follow campaigners bidding "good riddance" to the Home Office's controversial illegal immigration van after it left the streets of London after just one week.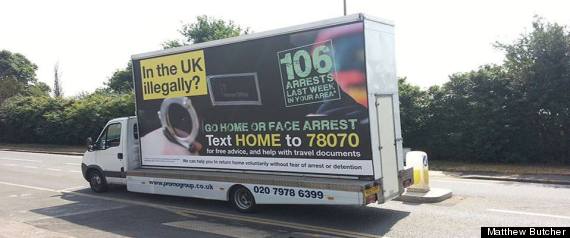 The controversial vans have left the streets
Dubbed the 'racist van' for its uncompromising 'Go Home' message, the campaign sparked a huge online backlash, with criticism coming from senior Liberal Democrats, as well as Nigel Farage.
Councillors representing the multi-ethnic London boroughs it was driven through also expressed alarm at the heavy-handed approach.